Just joined up here last night to get some advice on a stove for our "new" (we've been here about a year now) place. We had been looking for a very long time for the right combination of house, property, surroundings, etc...and finally found it right in the middle of 250 acres of preserved farmland. Our neighbor to the north is a working 120 acre family hay farm. The neighbor to the south has about 110 acres which is a mixture of forest, overgrown orchards, and about 40 tilled acres that the neighbor on the north side farms. What is now our house began its life as a barn on the property of the farm to the south before it was converted to a house about 120 years ago and subdivided off. We sit about a 1/4 mile off of the county road on a gravel lane. Our property, though only 2 acres, was a working farm itself up until about 50 years ago. The family that owned it had two large chicken houses and sold eggs all over the northern half of the state. The previous owner bought it from them in 1976, raised three great kids, some chickens, sheep, goats, and other assorted critters. Now its our turn-we have two little girls and one on the way, due in April.
Coming down the lane (hay farm to the left):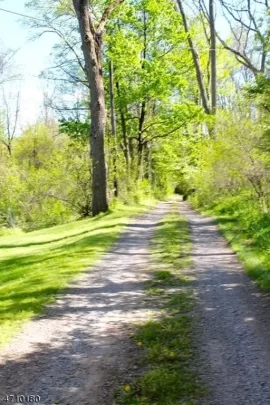 The barn: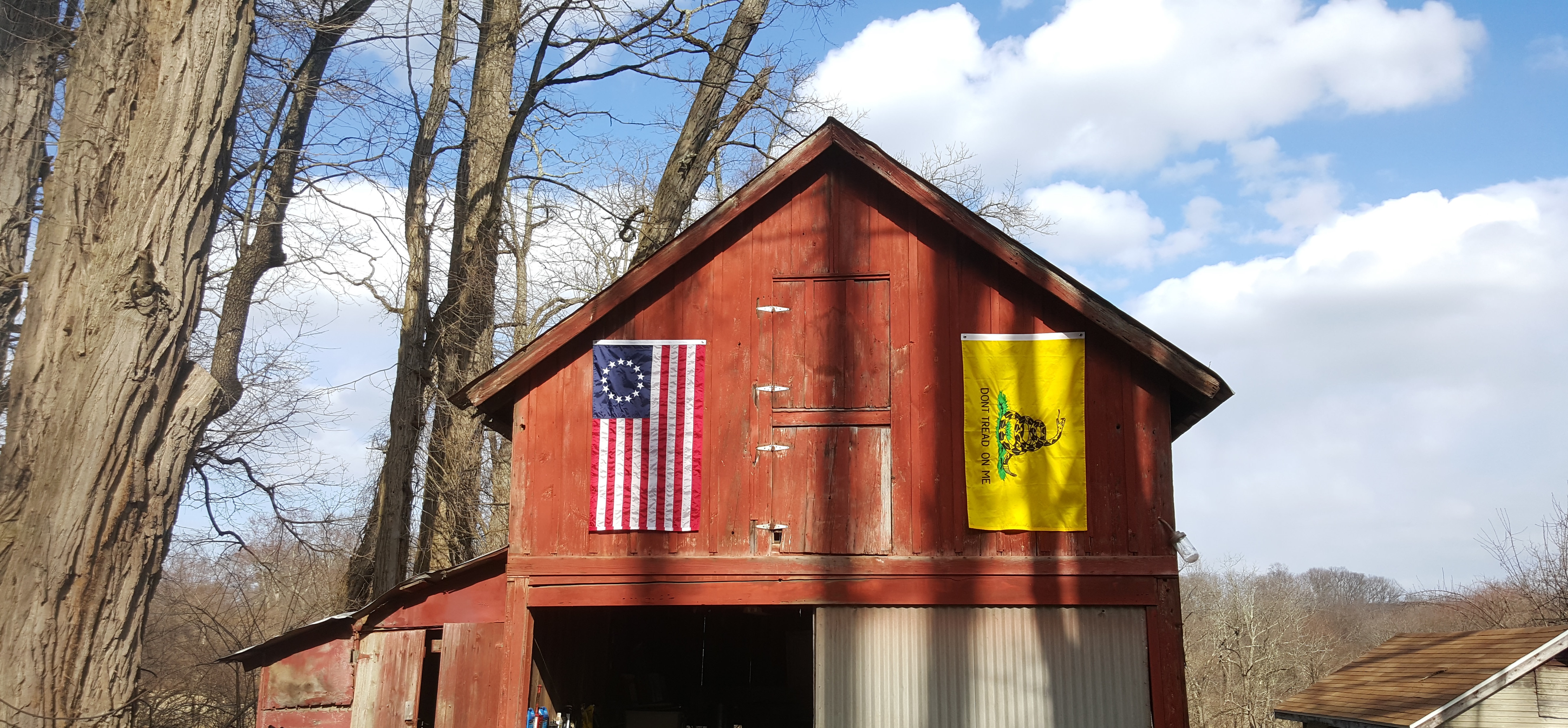 The house to the left-the road goes for another 1/4 mile down to my neighbor's place: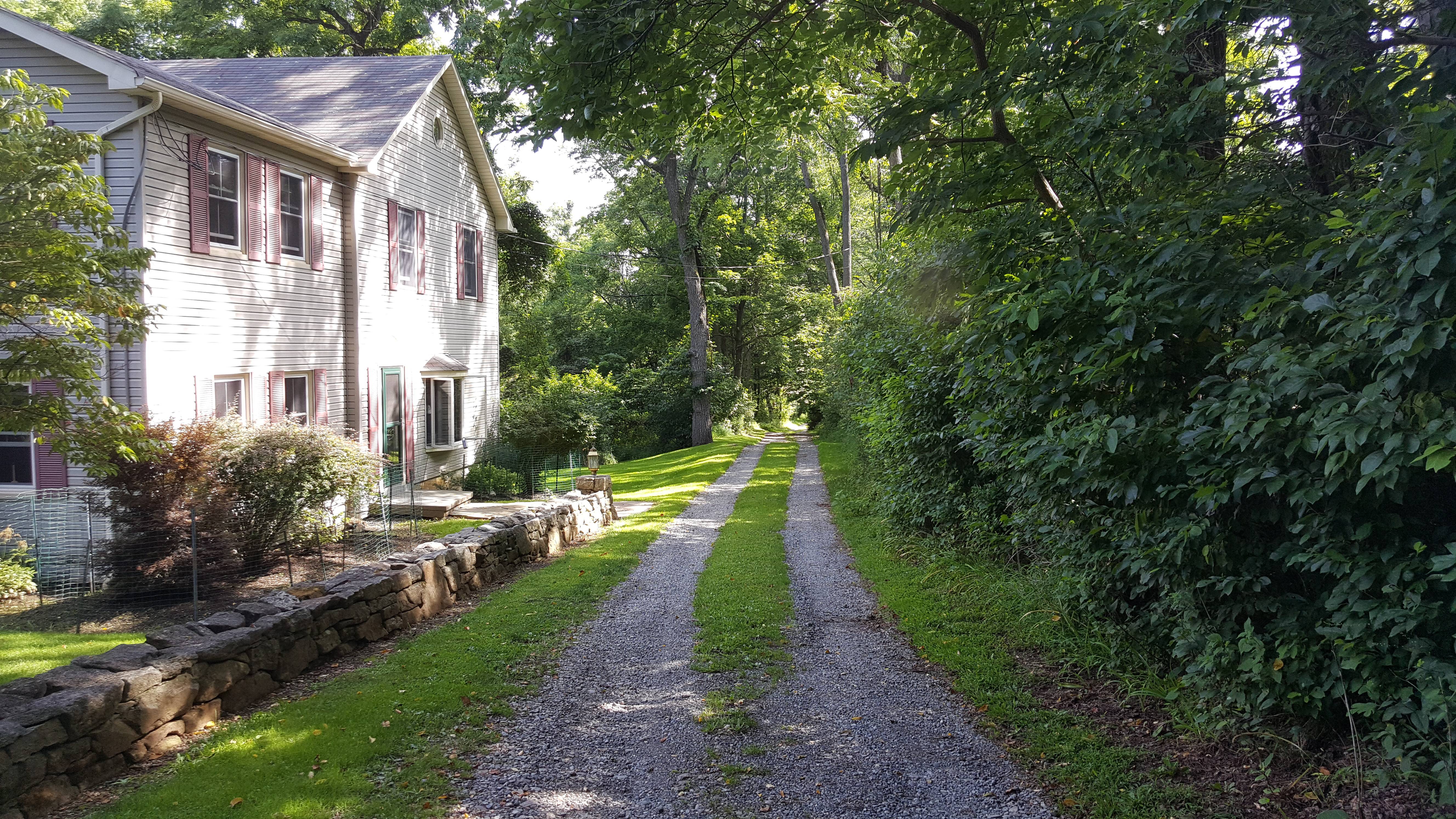 The back field: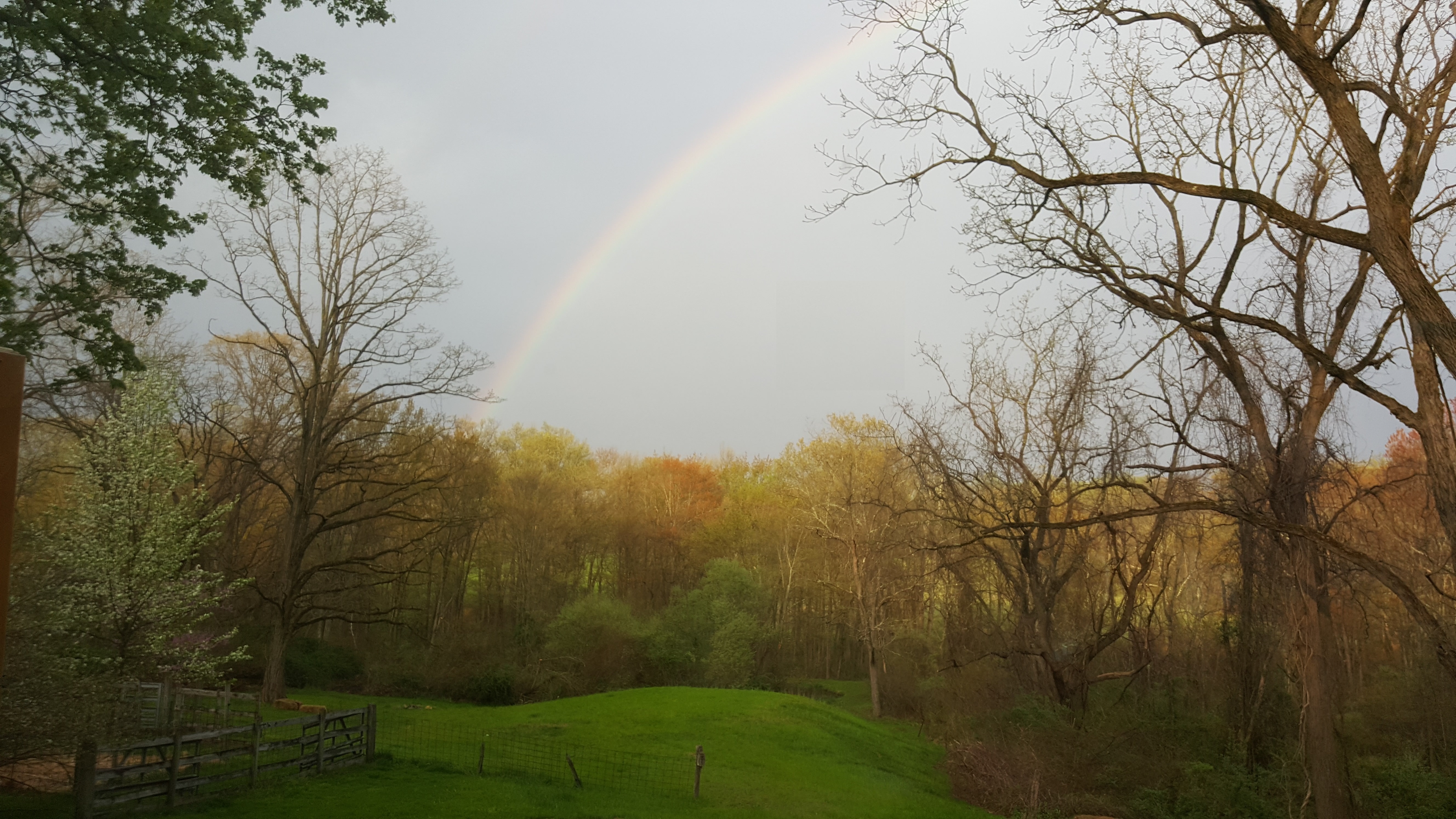 Old sheep pen-there is a 16' x 32' block foundation adjacent to the pen that once housed their barn. It became dilapidated and was torn down but the foundation is in good shape and I plan to put a 10' x 16' chicken coop on it in the spring and figure out what to do with the other 22' later.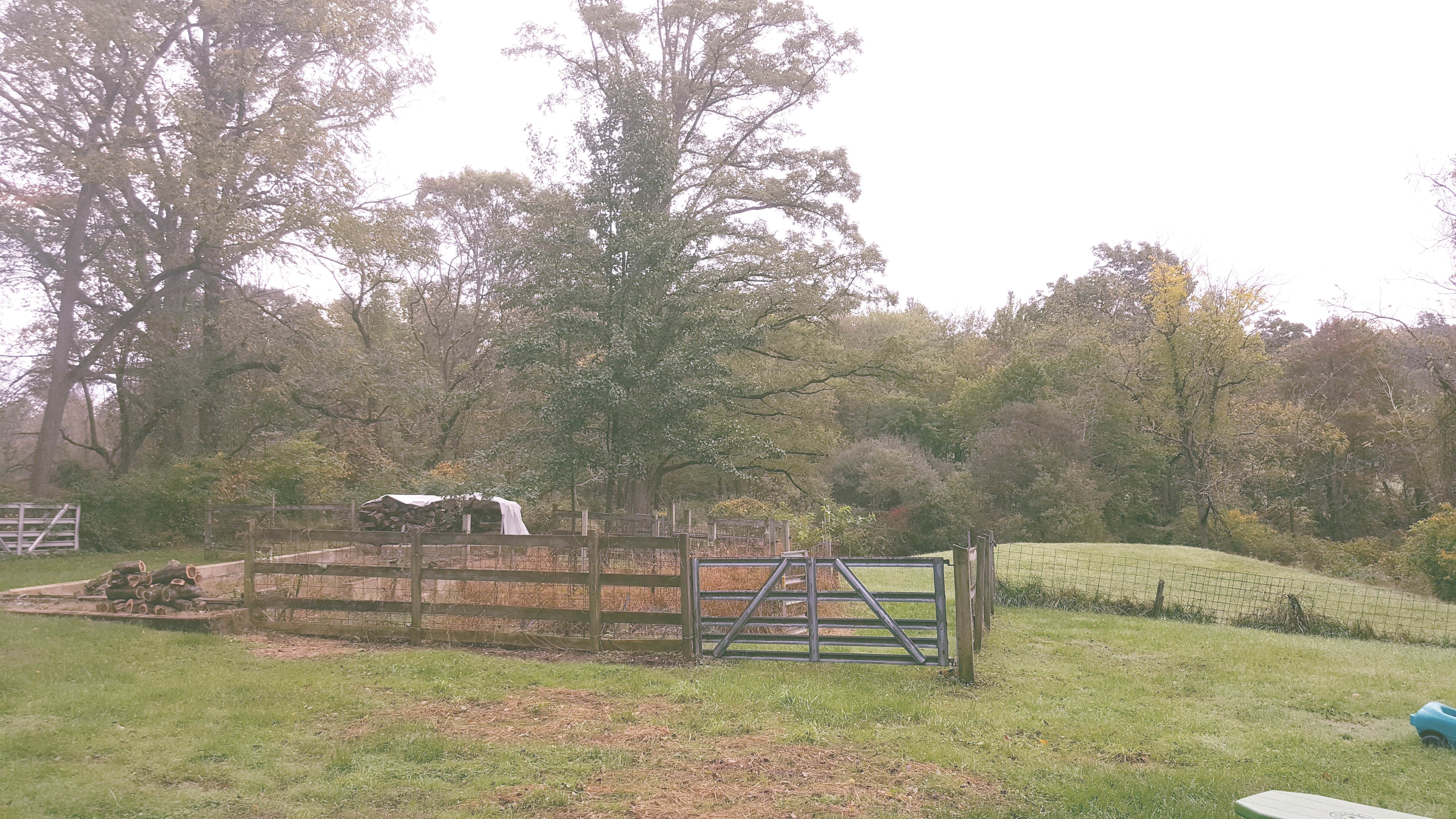 The pond: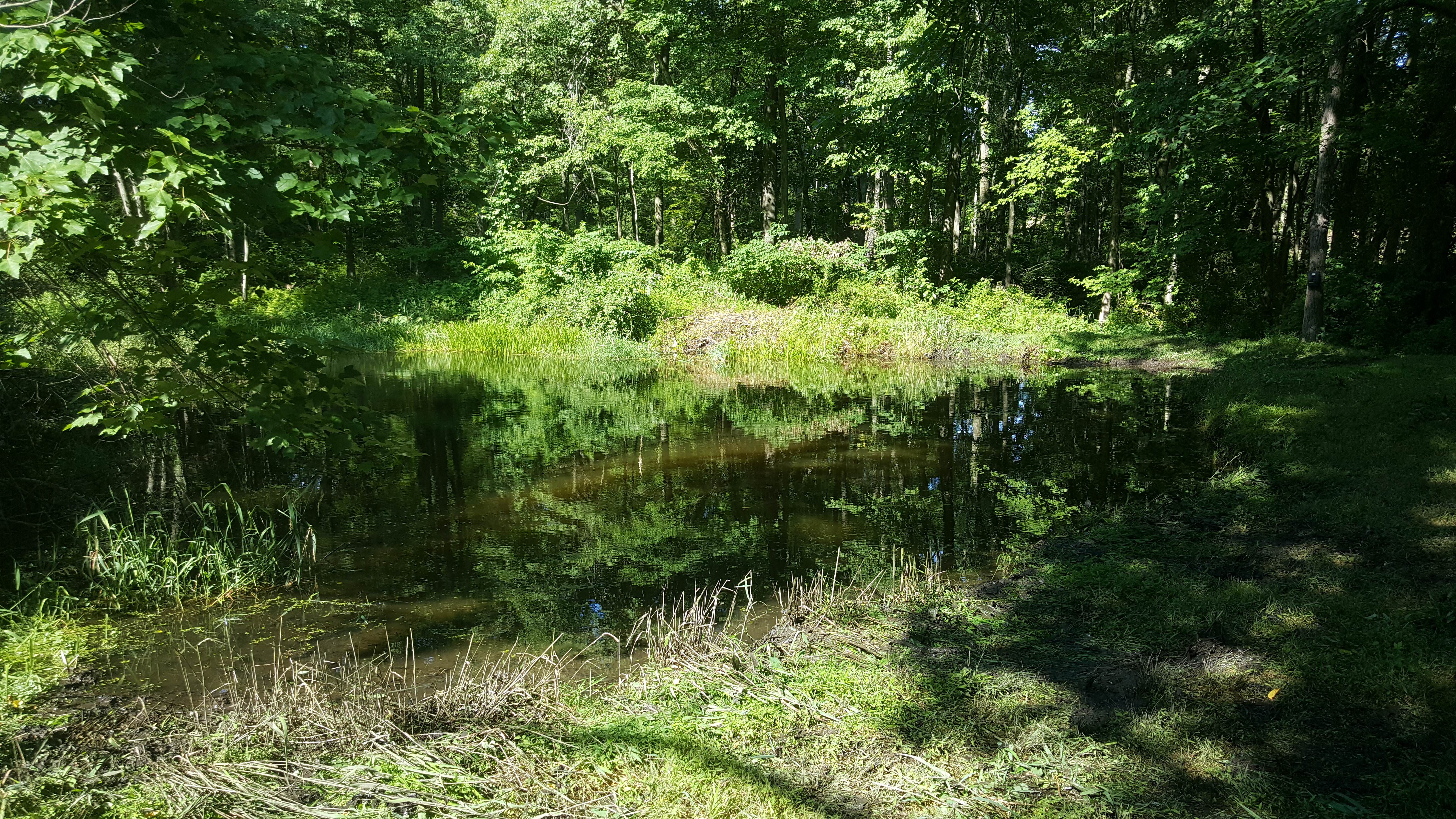 The fireplace:
It's a work in progress-so far we've put in new wood floors throughout, converted all of the lighting to LED, painted a bunch, and most significantly besides the floors, put in a whole new kitchen. I did all of the prep for the floors (leveling, laying new subfloor where needed, undercutting door jambs, etc...) but contracted the installation and finish work. The kitchen I did soup to nuts. Kitchen before: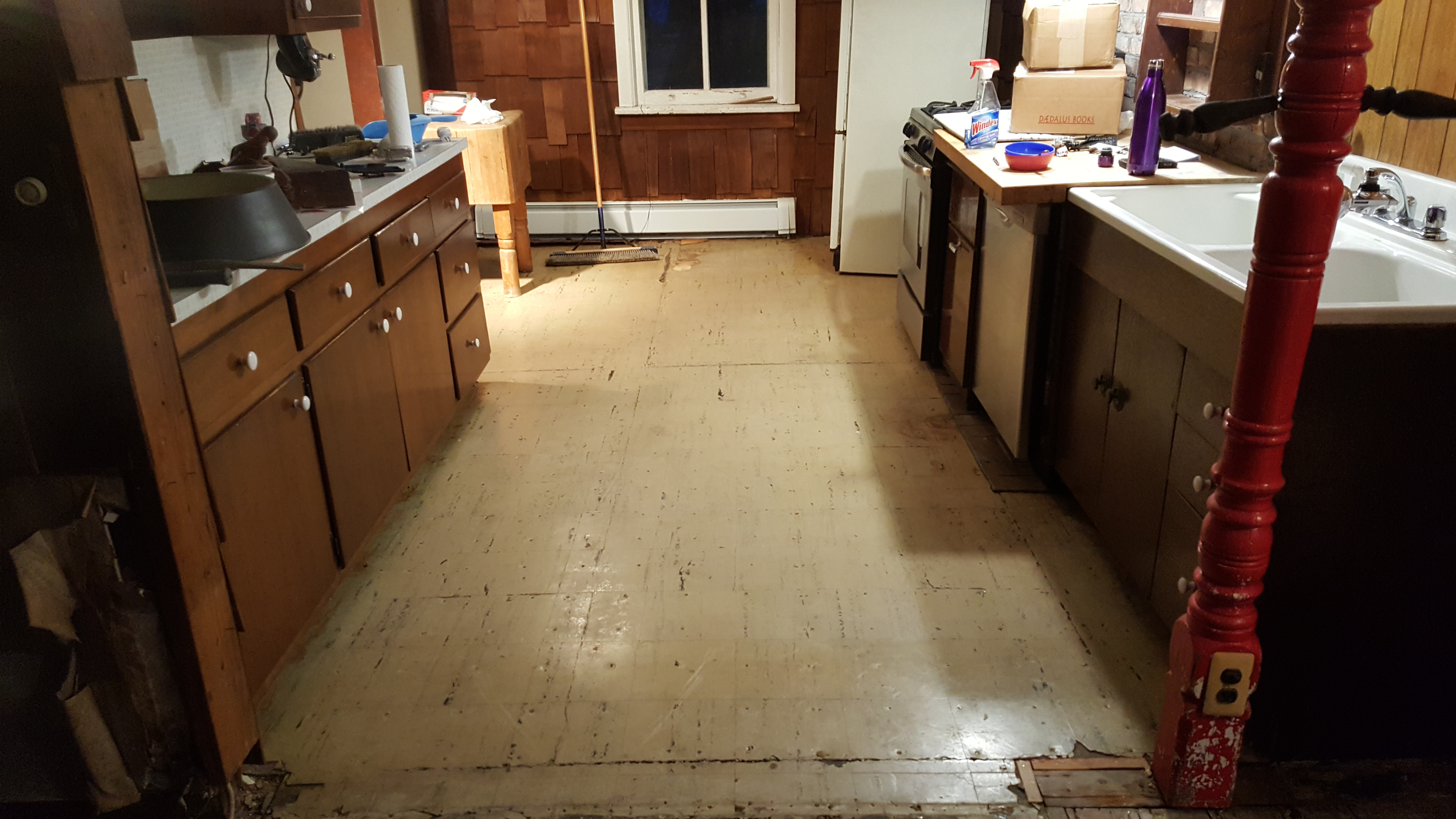 Kitchen after: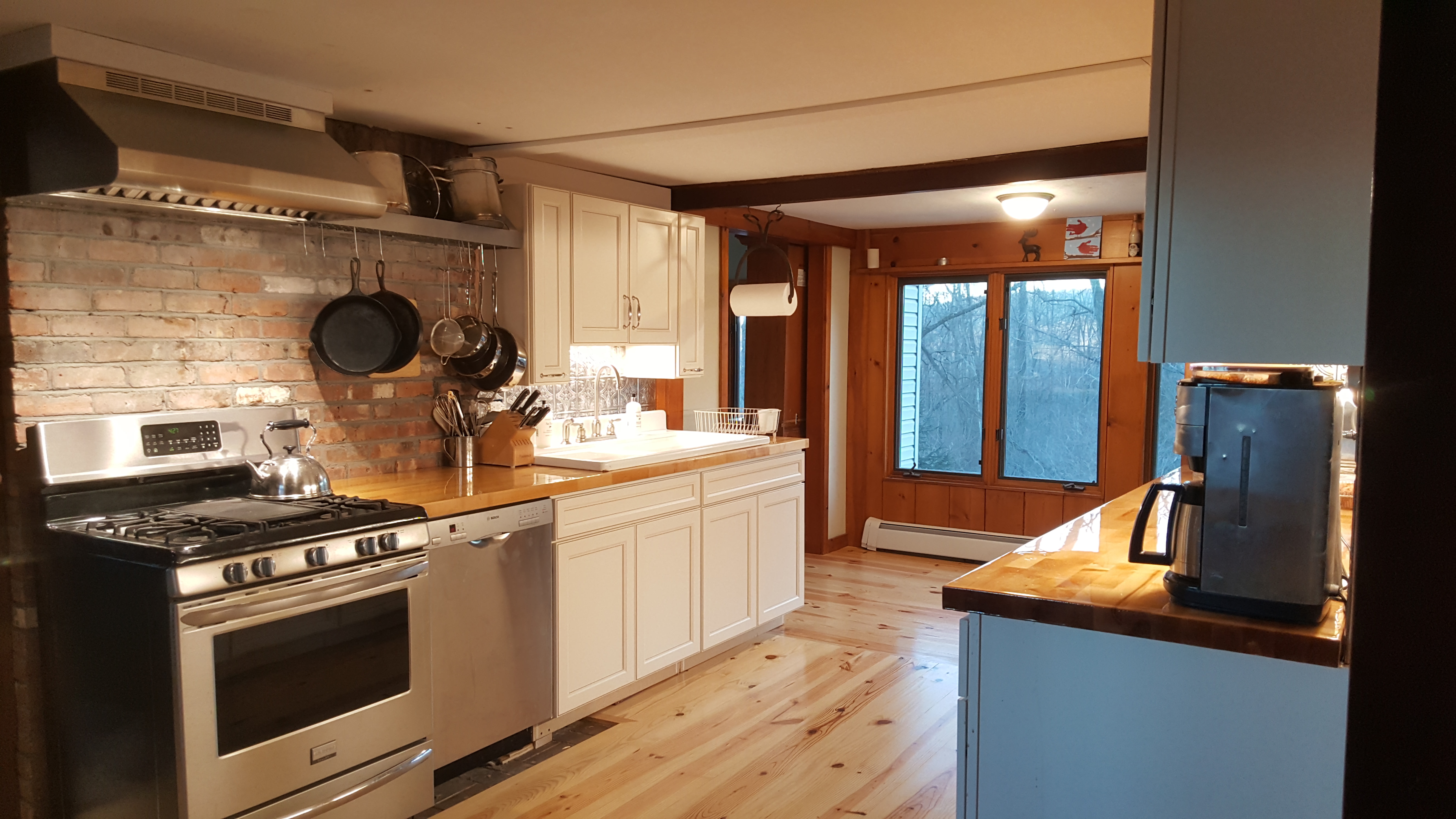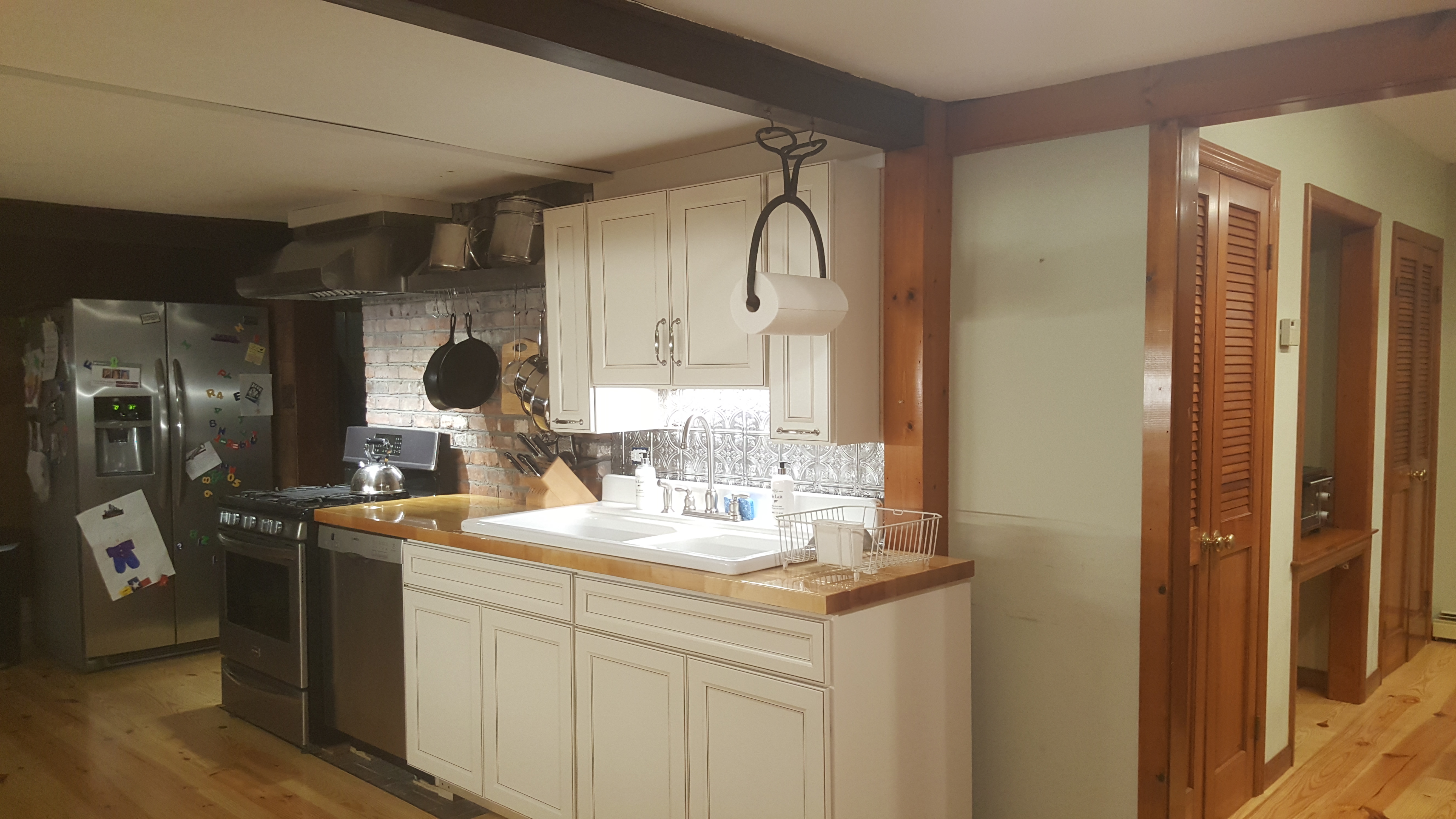 From a wood heating standpoint, one of the best things about the property is that we are loaded with locust and walnut! Unfortunately a lot of it is covered in poison ivy vines, especially what is growing in the hedgerows, but eventually we'll be employing goats to clear the hedgerows so that we can do some selective cutting. Looking forward to being a part of the community here.