Good morning all,
I just inherited my dad's old wood stove that he purchased in the 1970's and it's now in my basement waiting for installation.
Trying to nail down the model; one person did tell me that it is a Shenandoah R-77. But the images online show the damper integrated in the door and that the chimney is on the top. From the attached photos, you can see on mine that the thermostatic damper is on the left side and the chimney exits on the right side.
It's in decent shape; I remember back in the day loading it at night and then again the next morning - produced a ton of heat.
It needs some fire brick, which it looks like I can get locally. And the chain that controls the damper either broke or detached, so I need to address that as well. And buy the stove pipe to connect it to the flue in my unfinished basement. One of many projects....

Any way - if any of you can shed some light on this stove, I would appreciate it!
Dave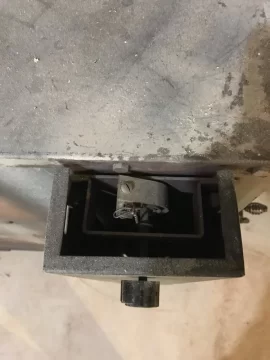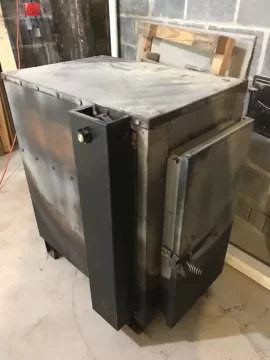 Last edited by a moderator: