My chimney has 4 flues and used to have a multi-flue cap. It was hard to sweep, clogged with creosote very fast, and the upstairs two flues are very short, only 8ft or so. So... I'm in the process of converting the downstairs open fireplace to an insert and figure I'd swap out for individual flues instead and increase some draft. Problem is, the flues are very close together.
Looking for advice to complete this install safely and last a couple of years until I can properly rebuild the chimney higher and possibly go back to a cleaner looking lightweight multi-flue cap.
Main problem is the flues are so close together so I had to cut the lids a bit
Too late to put the old cap back on, that was a heavy mother****er
Flues (left to right)
Downstairs insert (will get lined and insulated) - straight connector
Upstairs open fireplace (unlined) - cap has legs to secure
Upstairs Morso wood stove (currently unlined - will get lined and insulated) - t-snout
Downstairs BBQ/smoker (unlined) - cap has legs to secure
Here's what I've done so far
Poured 50 pounds of Quikrete fast setting cement w/ acrylic bonder because it had no slope.
Test fitted top covers and caps
TODO
Seal Quikrete with Dryloc Extreme
Cut out a drip groove
Follow rockford instructions to install liner
Questions
This work ok? Safe etc
Best way to seal around flue tiles because I'll get more water with the cutouts in the lids. There weren't expansion joints
It appears the flue extension has to be un-insulated? That's not very good is it?
All parts are Rock-Flex from Rockford Chimney Supply.
��

Items
Qty
Price
Chimney Flue Extender
SKU: RFX6
Size6 in. x 18 in.
2
$185.98
Mill-Pac Black Wood Burning High Temperature Appliance Sealer
SKU: RMP-CAULK
1
$29.99
Terra-Cotta Top Plate
SKU: RTPTC6-88
Silicone (Optional)Chimney Silicone Sealant Adhesive 400° Size6x8x8 in.
1
$120.98
Round Chimney Rain Cap, Top Plate Mount
SKU: RCSLF6
Size6 in.
1
$73.99

Chimney Liner Kits - Round, Stainless Steel, Flexible Liner Kits​

RoundKit-RL6S630-K-RNC6-K-RPW26KIT-RTLFSBET6-K-RSALF6-K-RTPLF6-1318-K-RCSLF6-K​

1​

$1,251.96​

Step 1: Select a 316Ti stainless steel chimney liner​

1 x Rock-Flex Chimney Liner - 6 in. x 30 ft. $759.99​

RL6S630-K​

​

​

Optional Accessory: Pulling Cone​

1 x 6 in. Round Pulling Cone $76.99​

RNC6-K​

​

​

Highly Recommended Option: Insulation Kit​

1 x Chimney Liner Insulation Blanket Kit - 1/2 in. - 3 to 6 in. Dia. X 25 ft. $279.99​

RPW26KIT​

​

​

Step 2: Select one stainless steel bottom connector per flue liner selected in step 1.​

1 x 6 in. Short Body Tee with 22 in. Snout $75.00​

RTLFSBET6-K​

​

​

Optional: Flex Liner Snout Adapter​

1 x 6 in. Snout Adapter for Tee Snout $24.99​

RSALF6-K​

​

​

Step 3: Select one stainless steel top plate per chimney liner selected in step 1.​

1 x 6x13x18 in. Flat Top Plate $35.00​

RTPLF6-1318-K​

​

​

Step 4: Select one stainless steel flue cap per liner selected in step 1.​

1 x 6 in. Round Chimney Rain Cap, Top Plate Mount $0.00​

RCSLF6-K​

​

​

Chimney Liner Vertical Appliance Connector
SKU: RACLF6
Size6 in.
1
$50.99
Bolt On Single Flue Stainless Steel Chimney Cap with Flat Lid
SKU: RSSSB13X18
Optional: Add OnsAdd Leg KitSize13 in. x 18 in.
1
$174.98
Bolt On Single Flue Stainless Steel Chimney Cap with Flat Lid
SKU: RSSSB12X12
Optional: Add OnsAdd Leg KitSize12 in. x 12 in.
1
$140.98
Chimney Liner Insulation Blanket Only
SKU: RINK WRAP 10
Size1/2 in. - 3 to 6 in. Dia. x 10 ft.
1
$89.99
Chimney Liner Insulation Blanket Kit
SKU: RPW46KIT
Size1/4 in. - 3 to 6 in. Dia. x 25 ft.
1
$236.99
Subtotal
$2,356.83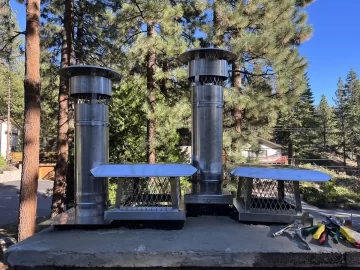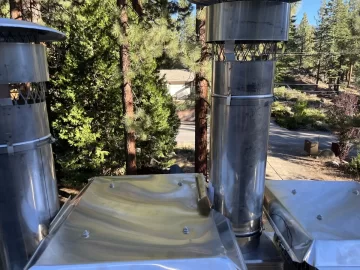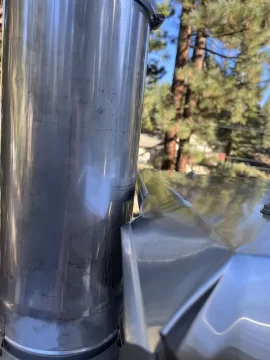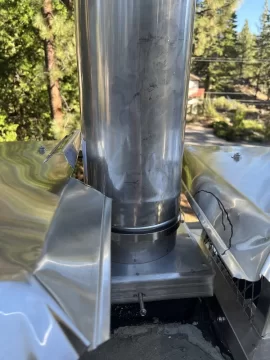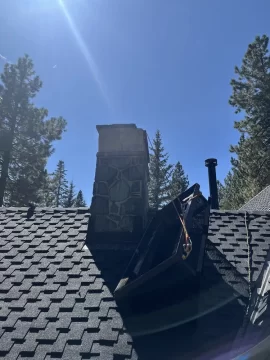 Last edited: