Hello stove experts,
My fiance and I are in the market for a wood burning stove and have a number of questions. Our situation is as follows:
The space we are looking to heat is a ~1000 sq. ft. 2 story house. The stove will be situated in the main living area, which is roughly ~500 square feet. The second floor is lofted above this area with a large (~50 square foot) opening between the first and second floors. We are in Eastern PA and are planning on using the wood stove as our primary heat source, supplemented by electric baseboard.
The previous owners had some sort of stove (either propane or pellet) so all the holes in walls and ceilings are already there. There is some chimney pipe still installed as well, but we will be replacing this.
Ideally, we would like to keep the total cost of the stove, chimney pipe (roughly ~20 feet, penetrating one wall, one floor, and ceiling with two 90 bends) , and install (we will be hiring this out) around $4000, although quotes we've received have been over this. More on that in a bit.
Aesthetics of the stove are a primary concern. Our house has more modern styling, so we are trying to avoid the more "classic" ornate wood stove styles in favor of the more modern, clean lined models. Models we have liked are as follows:
Englander Tranquility:
Morso 8140: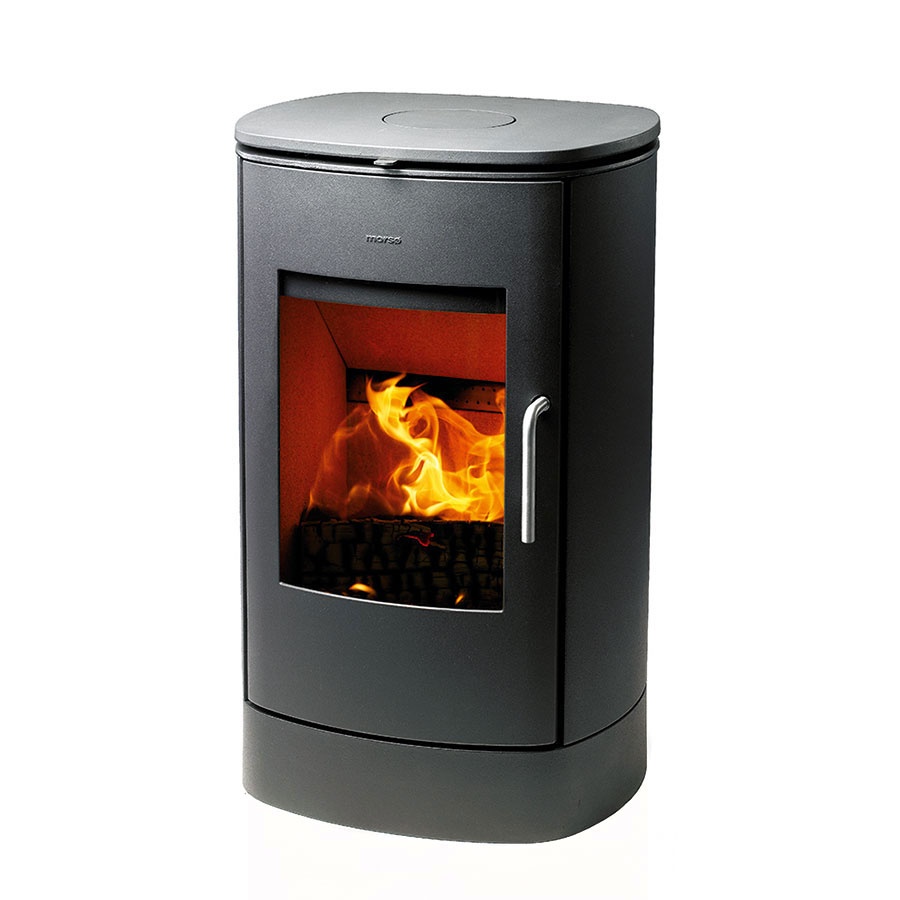 Scan 60:

Green Mountain 40:
Our questions are as follows:
1) Given the size of our home/heating requirements and aesthetic considerations, is there a model of wood stove we're overlooking?
2) A local dealer has a floor model Morso 8148 (the 8140 with an extra high pedestal) discounted from ~2800 to 2k. Aesthetically this is something we like, but the stated 12 inch maximum log size is a little concerning given that we would want the stove to provide heat overnight and still have embers left in the morning. One thing I had considered was the possibility of loading in logs vertically instead of horizontally. Is this possible/advisable?
3) We've received estimates from two dealers now and both have been higher than what we were expecting. One was for ~$4600 just for installation and pipe. The other was from the dealer with the Morso and was for ~$5300 including the stove. We don't really have a sense for what the norm is as far as a full installation goes--is this just what it costs? ~$5300 is a lot to shell out, but if this is a steal then is something we could do.
4) With the new 2020 EPA regs coming into force, we've been considering just waiting until April or so before making a purchase on the assumption that dealers will be more eager to get rid of non-compliant models. Is this likely to be the case, or are there other options available to dealers we aren't aware of (manufacturer/federal buybacks, scrapping for a tax writeoff, etc.)?
Thanks in advance for any advice you fine folks have to offer.