Hi Everyone,
I'm going to replace my door gasket before the season starts up for us. Current door gasket is 8 years old and very hard and compressed in areas.
I feel pretty confident in doing it for the first time, but I had a question about how to join the two ends of the gasket together. The OEM that is on there now has the ends wrapped together - which I won't be doing.
Is it better / easier to bring the ends together in straight line right into each other or to meet in a corner and where they would meet perpendicularly?
I'm also planning on joining the ends near the bottom corner near the hinge where the pressure will be tighter so the ends are squeezed a little tighter into each other than if they met near the latch.
Does that seem like a good plan?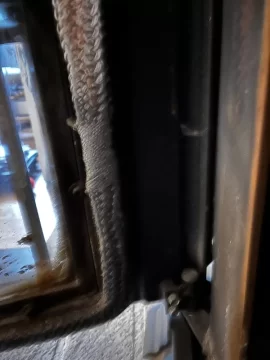 Last edited: