Looking into a Jotul F45 Greenville V2 new. Two quotes around me were $2,800 NOT IN STOCK and $2,900 IN STOCK. I don't desperately need the stove as it will be a second stove for the LL of a raised ranch. My primary heater is upstairs, which is a PE Summit that runs 24/7 from November to April. The stairway to upstairs is wide open so it should also throw some heat upstairs. Maybe this stove becomes our
We recently had a kid and want to setup the downstairs for his play area and start hanging out more down there.
This stove is going to be replace a very poor condition Federal Airtight FA224. This is going to be a fireplace install, so I plan to orient the flue to rear exit to a "T" and go up +/- 25' of 6" insulated liner installed a few years back. I can technically fit the stove with the flue oriented vertically, but the stove would be stuffed in to the fireplace much deeper and cleaning would be much more difficult.
1. How is the price? It seems higher than some posts on here but I understand everything is through the roof now.
2. How will this stove operate compare to my PE Summit? I'm thinking it should be very similar. I selected this stove because of the N/S loading, the non-cat technology and the size. We wont burn this stove 24/7. Only on weekends and evenings if we plan to be down there. This stove should also fit my wood I have cut for the PE.
3. Are there noticeable differences in rear vs top flue exit? I'm leaning rear because it will push the stove much further into the room. Also, my thought is the rear flue with 25' of chimney could help slow down any possible overdraft?
Some photos of the space attached.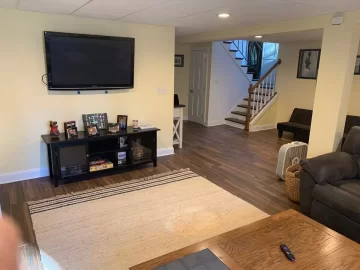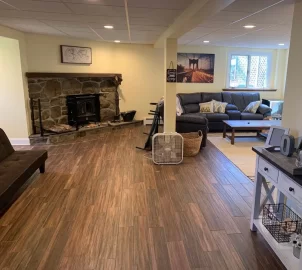 Last edited by a moderator: