Im just wondering of you can post a few pics on the corner install, mainly showing the space further out pointed towards the old propane fireplace, my concerns is the window and window treatments with clearance to combustibles.
Also are you planning going straight up with the chimney or up then outside to a cleanout then back up? Also are you going to add a oak?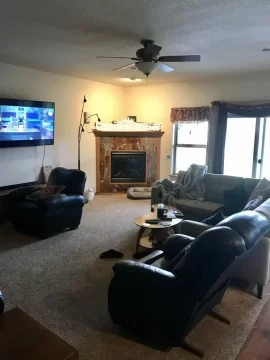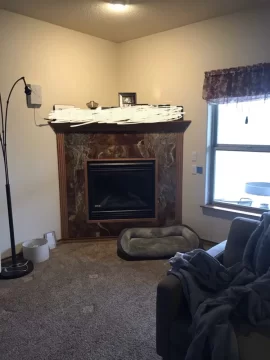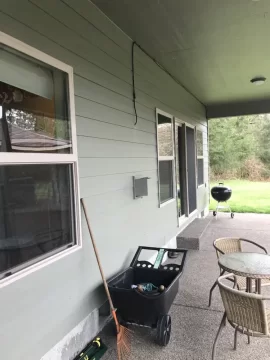 kenny, here ya go. The width of the fireplace face is just under 6 feet wide. We don't plan on hanging any curtains on that window. Also, side shields for the stove if required. going straight up with the chimney because of the overhang outside. I'm not going to do this install myself. Been there, done that, 4 times. I'm gonna pay for this one.