So my wife and I are building a home in north western Montana.
We would like to use the wood burning stove for primary heat, with secondary being supplied by a propane furnace. Whole house is 3k sqft, not including basement, so I don't expect to heat the whole thing with a stove.
We would love to work with the Woodstone Progress Hybrid, but my brain can't currently wrap around how it would work in the below fireplace location. Feels like with the side loading it would have to hang out almost completely from the "fireplace" and then we would have a much larger hearth area… thoughts?
Are there good front loading soapstones? Should I just "move it more into the room"?
We love the look of the progress hybrid, and soapstones in general, but also don't want to shrink the room something crazy just for the fireplace.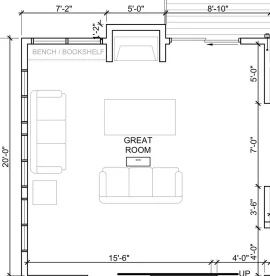 Last edited by a moderator: