We don't have much Elm these days so I'm not too familiar with them, slippery or otherwise! So educate me. What is slippery Elm? Sadly we lost most elms in the UK during 1970s with Dutch Elm disease although there are still a few pockets of them dotted around. Shame - they were often planted as avenues in towns and have never really been replaced.
Slippery Elm, AKA Red Elm, is medium output wood, but I really like it...listed it's attributes earlier in this thread. Gorgeous muted pink hue, if you come across a dead one and split it.
They don't usually get real big here. I don't know if Dutch Elm gets 'em, or if they just get out-competed for light in the woods and die that way. Got my eye on this 24-incher, however... It's on a south-facing slope, so maybe it got enough light to get big.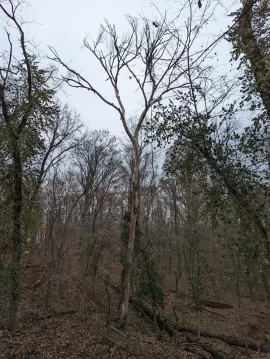 Last edited: