We are rebuilding our house after our house burned down in April. Well, our builder called today and said that the fireplace we had picked out (Superior WCT6940/Montecito Estate) cannot be found anywhere. The one that he had reserved was sold out from under him. Anyone have a suggestion for a large ZC fireplace that has the option to heat another room with connected ducting? I already have the ducting installed in our house to heat the basement as well as the great room. I wanted to get the Quadrafire 7100 but that is no longer available with the new EPA standards. Our new house is about 3700sf so I want to stay with larger fireplaces if possible.
I found these as options with some quick searching. Any thoughts about the best one on this list or any other ZC options that I don't have here?
Quadrafire Pioneer II or III
Pacific Energy FP30
Osburn Horizon Wood Burning Fireplace
Napoleon High Country 3000
Heat & Glo Northstar
This is the room it is going in: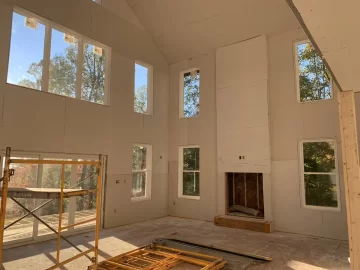 Building a house during COVID has been rough with jacked up prices and poor availability on all sorts of things!