Finally got my new splitter yesterday.
Had it delivered to my work because we have a loading dock and forklift so I could save the extra charge for liftgate truck service. This was the second time it had been shipped because the shipping company had destroyed the first one before it even got to me. I put the crate in my truck and started uncrating it last night when I got home.
This thing is heavy duty! Super thick steel! Made in the USA too, in Missouri.
Today, I spent a good bit of time trying to figure out how to get the skid down from my truck. Got it as far as the tailgate, and then just had my wife help me lift the pieces down by hand. Did I mention this thing is heavy duty?
Finally finished assembling it just before it got dark this evening, filled the hydraulic fluid reservoir, and bled the air out of the lines.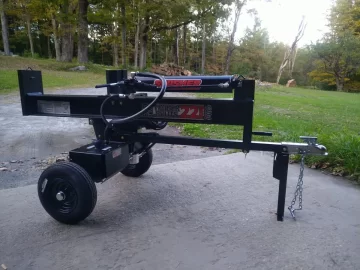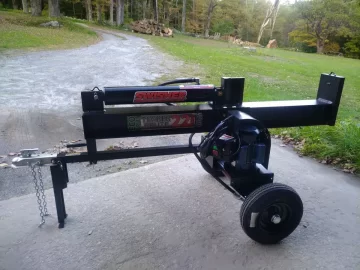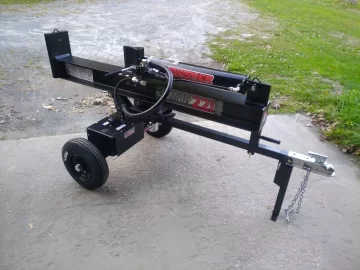 This splitter can be used horizontally or vertically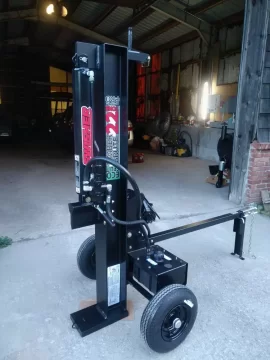 I also got the optional 4 way wedge with it. I can't remember if I mentioned already that this thing is heavy duty.