I currently have a CFM 2500 insert (made by SBI, same as Century 2500) trying to heat a 2600 sq ft house and it just wasn't doing the job, even after installing a block off plate and filling the chimney with roxul, although that did help a lot. See here for that thread:
https://www.hearth.com/talk/threads/first-year-with-wood-insert-not-really-helping-please-help.174273/
I did update the above post but was advised by another forum member to create a new post for the below.
Yesterday my dad and I drove down to pick up the Osburn 2400, about 9 hour round trip. I used an engine hoist to load and unload it in the back of the truck. This morning I cleaned out the insert and took the pictures.
It'll definitely need to replace some parts but looks to be in great shape. I would like to hear your thoughts. In the spring/summer, I plan on taking it all apart completely getting rid of the rust and painting it with stove bright paint, and replacing all the gaskets for next season. Looking forward to fall/winter already. I plan to document the insert restoration in this thread as it happens.
Glass and door in good shape, just needs a good cleaning and paint.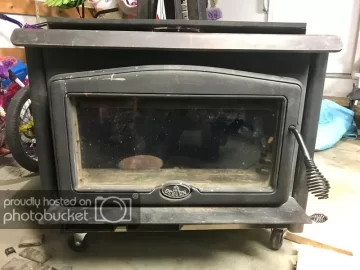 Secondary air tubes. The middle one is a little bent, is that okay to use as it or should I buy a replacement?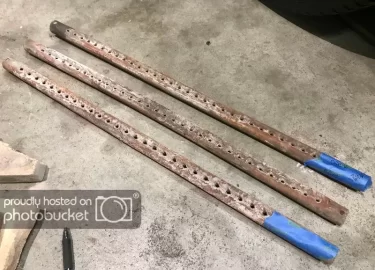 Blanket weight and close up of air tubes: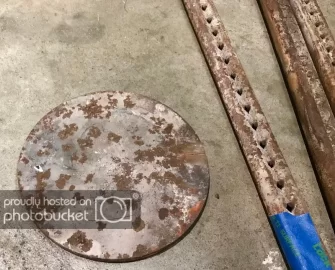 The below was what was used for the top baffle "C-Cast Baffle". Very light stuff, like a very light firebrick. To replace these, I need two at $70 a piece. I plan on replacing them but was wondering if anything else could be used that a little less expensive? Also, there seems to be 2 kinds the below pictures, which seems to be vermiculite, cheaper at $40 each and a gray one. Any idea which one is better?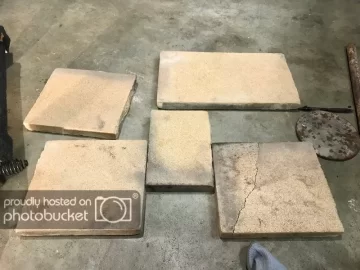 Top of insert: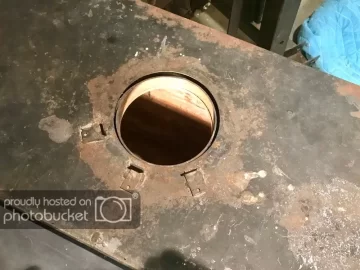 Pieces pulled from the inside. According to the manual some are for holding in the firebricks. the other metals pieces were probably used to level the insert when it was in fireplace and just thrown in when removed, I can assume.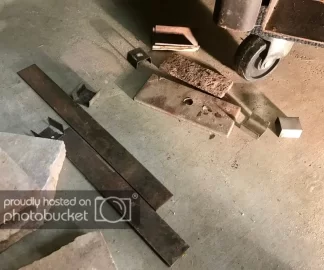 Blower. It works and pushes a lot of air. Manual says "up to 144CFM". Looking forward to having a blower with a temp switch.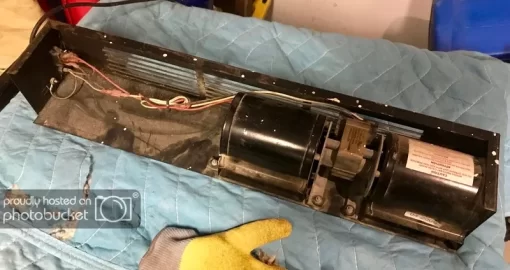 The back: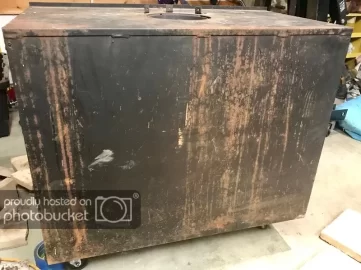 Side. The air control is really hard to push in and out. Should I just put some grease to lubricate the moving parts?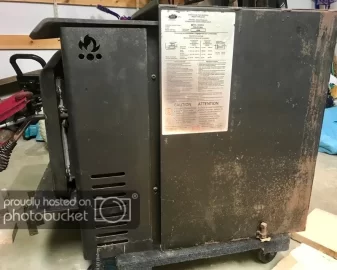 The other side: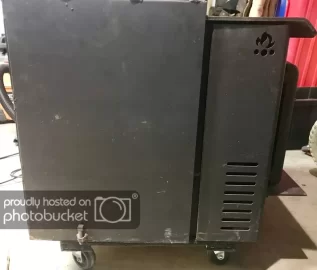 It's the bigger surround that Osburn sells so I lucked out. This one's height is over 30". Seller wasn't able to measure before so I was hoping it wasn't the smallest one as it wouldn't cover completely my fireplace opening, but thankfully this one does.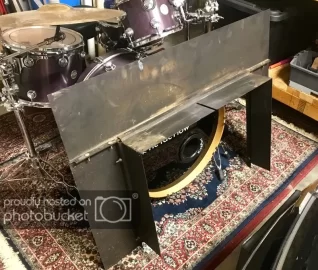 Manufactured 10/13/2009. Newer than both my cars, and house.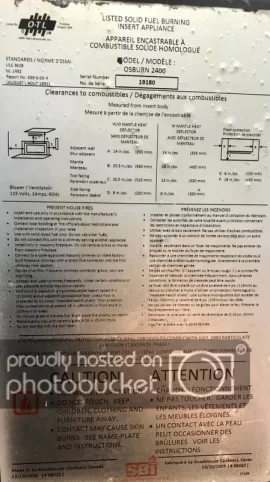 Good firebricks vs. the cracked ones. Do you recommend I buy new ones to replace the cracked ones or can I try and just fit them back together best I can? If putting them back together should I use a bead of that cement fireblock caulk?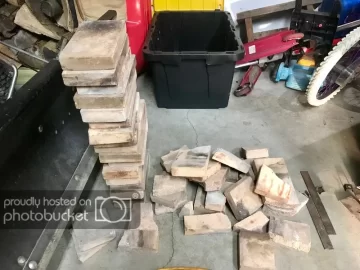 Pieces to hold up the top baffle: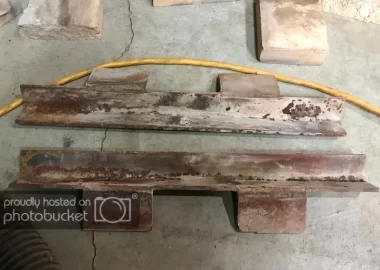 Baffle insulation blanket, definitely needs to be replaced. $28 part or can I just use a thin cut of roxul?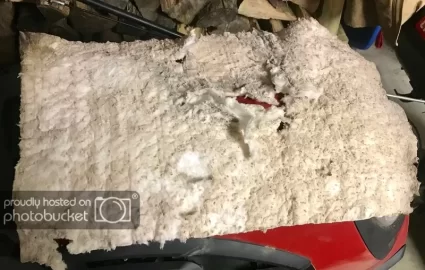 Air gap picture. Any thoughts on how to clean in there? Or just leave it?

Door. I think the seller used the wrong diameter gasket (too small) as the door doesn't completely seal that well. either way I plan to replace it next season. Seems to be a pretty cheap part, like $25.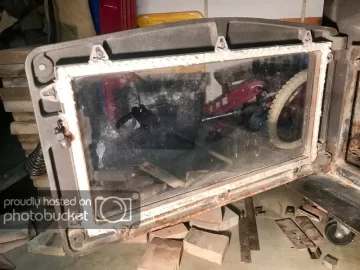 This firebox is huge! Over twice the same of what I have now.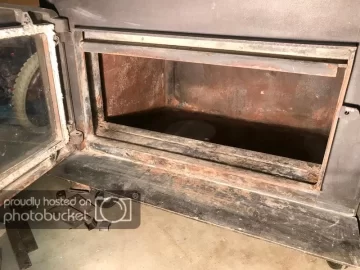 Inside firebox looking down: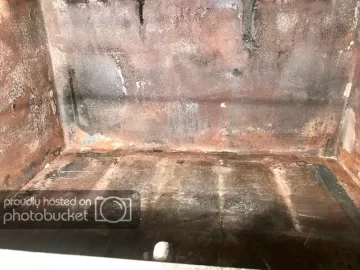 In, looking to the left: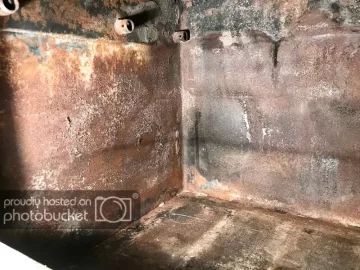 Last edited by a moderator: