I recently acquired an old home with an obviously sketchy situation that I would very much like to to mediate if possible.
To preface: I have searched and read this:
https://www.hearth.com/talk/threads/chimney-passing-a-chimney-through-the-wall.147754/
Currently the home was being used with an old Blaze King princess that was piped into a masonry chimney with a terra cotta flu. The flu is in okay shape and was cleaned recently. The attached photos show it all, but the single wall black pipe runs horizontally 23" through a collar attaching to dry wall right next to old dried out framing directly into the masonry chimney. Somehow the previous occupant ran this setup for decades without burning down their home?
I was wondering what the most cost effective way of making this safe could be (if any). The biggest caveat is I do fortunately(?) live somewhere (Methow Valley, WA) that provides a free woodstove exchange/installation/upgrade program to modern EPA stoves if you do have an older one. However, I may have to wait any number of months for this to potentially happen. As I am a low income human, I cannot throw a large sum of money at this situation knowing that I will eventually receive assistance.
SO: Is there any way to conceivably make this setup safe? What would be the simplest? A simple NO would work as well and I could bite the bullet.
Thanks for any information!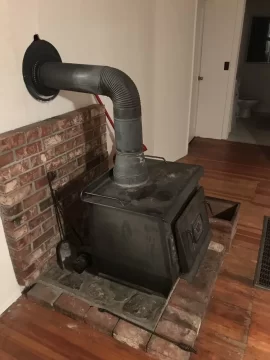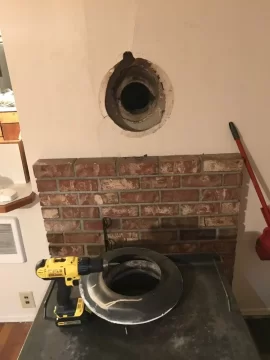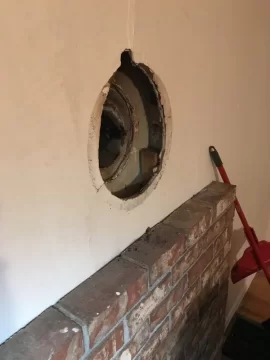 Last edited by a moderator: