What a wealth of information in here. I'm hopeful some of you can help as I am new to this world.
We bought a house with a factory fireplace. I am looking to put an insert in it. Our local installer is recommending an option that does not fit the aesthetic we are looking for. Our firebox is 35 7/8" wide at the front, 19 5/8" wide at the rear, 16 7/8" deep and 22" tall.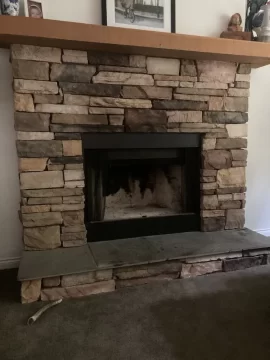 We are being recommended a Regency I1150. My wife is not a huge fan of the classic style. The more contemporary option, Regency CI1150, we're told is to tall to fit.
Is anyone aware of other options that would fit this small-sized factory firebox? It seems either height or depth are the main constraints for us.
Thanks so much in advance.
Last edited: