I normally do this in fall before the first fire when I'm in more of a hurry to get things put back together. This year I did it a bit earlier and thought I'd take some pics.
This was after a full year of burning, in a 32ish foot chimney. I had the outside air kit (OAK) installed on my barometric damper the WHOLE time. So it was using cold outside air to send up the chimney vs heated air from the basement to regulate my draft. Probably not recommend by most, but I don't seem to have any issues. This was my third winter doing it. Before attaching the OAK, when I cleaned the chimney, the ash/soot was all light gray/white in color. Adding the OAK turned the soot/ash darker in color, but still no creosote issues.
This is what I ended up with in the chimney. I clean from the bottom. I put an old windshield washer jug that I cut the bottom off and slide it on at the bottom of my chimney. I then take the hose of the vacuum and shove it in the spout (where the cap goes). I cut a hole in the jug off to the side and use that to slide the Sooteater rods through. I run it all the way to the top by hand and then bring it back down one rod segment at a time with the drill running. I leave the vacuum running the whole time. Works great and captures pretty much everything in the chimney.
Obviously I also have some soot/ash in my stove pipe in which I don't use a vacuum for....so I didn't collect that. I also seem to accumulate more soot in my stovepipe after adding the OAK to my BD vs before, but that's the only downside I have noticed in the few years I've been doing it.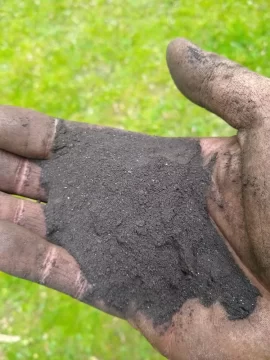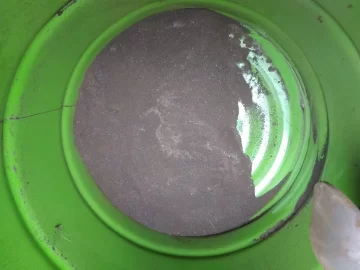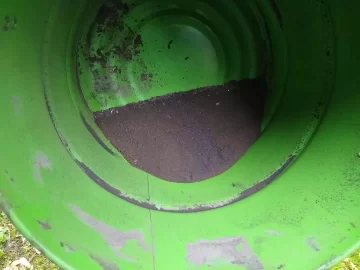 Last edited: