The threading on my bakelite handle has gone and it won't stay attached. The part is the "Bakelite Handle 72mm (Part #: 79118300)"
I've found it on a ton of sites in the UK for under £10, but nobody wants to ship to NA/Canada for anywhere close to reasonable prices.
Does anybody in North America sell these parts? My stove supplier's parts supplier wants $40 plus shipping for one of these jobbies, which I'm hoping to avoid paying the extortion rates.
Alternatively, is there any way to repair it?
I've tried wrapping the male-threaded handle rod with aluminum foil to bulk it up, then screwing the bakelite handle over that. Works okay for a couple days, but eventually falls off.
The handle gets pretty hot, so is there some sort of high temperature epoxy that would work? I'd rather not attach it permanently, but...
Thanks!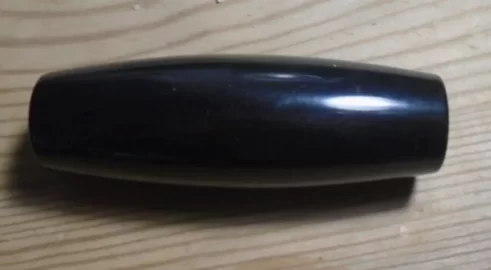 Last edited by a moderator: