I have a Montlake 300 on order that I want to install into my 70s house that has a heat form (I'm pretty sure), along with demo'ing the existing green rock fascia and remodeling with something else. I need to have this installed for winter!
I started happily demo'ing the green rock above the firebox, then paused for fear of loading bearing concerns around the heat form. I understand most people just cut out the damper and the backside to make enough room for the liner, but since I'm remodeling the whole fireplace anyway, and I want to add things like electric (for the fan) and Auber flue temp sensor, I might as well rip it all out...
Some facts
Mid 70s house in Douglas County, NV
Masonry/brick (upstairs), large stone/rocks (downstairs), and cement blocks make up the chimney
4 flue chimney, with terra-cotta liners in each. Upstairs open fireplace (heat form) on one side, and small Morso stove (no liner) on other side. Downstairs open fireplace (heat form with a gas line - I've capped off the gas) on one side, outdoor BBQ/smoker insert on the other side
3" drop from the hearth into the firebox (b/c of gas line)
Rough goals / plan
Demo all the downstairs green rock, keeping the upstairs brick, open fireplace, and small stove as-is
Remove heat form, or cut out what is needed (leaning towards removal, to make electric outlet, Auber sensors, etc easier)
Install Montlake 300 with insulated flexible dual wall liner, roxul, back off plate, etc
Remodeling of fireplace will likely have to wait til next Spring/Summer
I'm pretty much ripping the house down to studs, adding a garage addition, renovating, etc, so I want to do this fireplace right.
Appreciate your advice.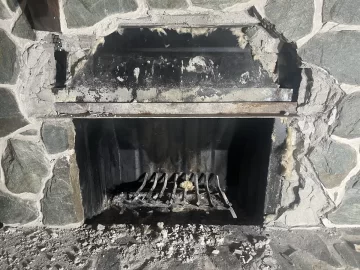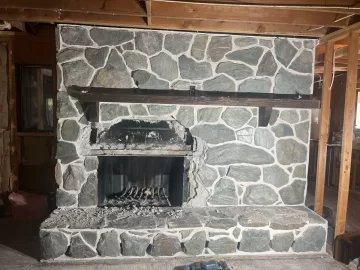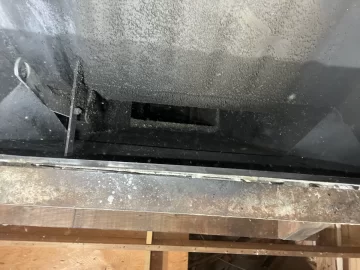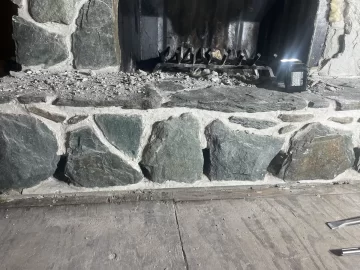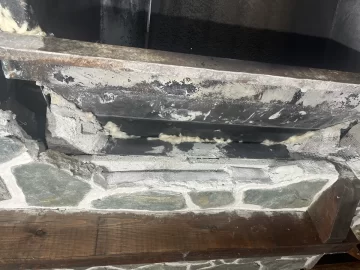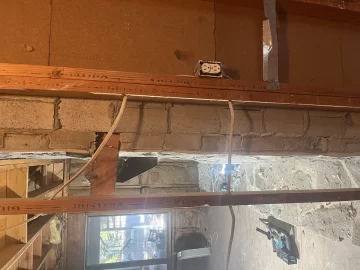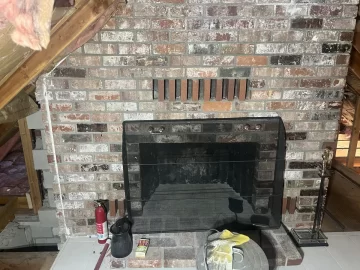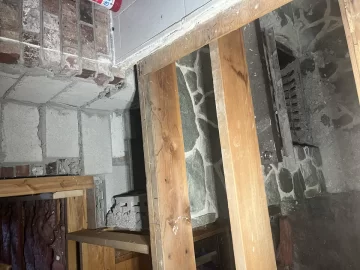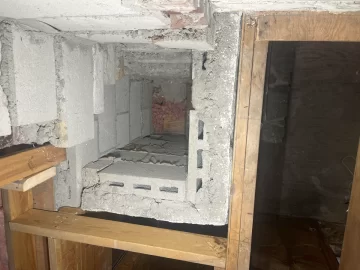 Last edited: