Hello
One day while cooking supper there was a spark in the burner under the glass and poof, all the stove power went out! The 40 amp kitchen stove breaker tripped. After resetting the breaker the stove power came back on but the large front burner we used a lot, the element shorted and the middle half of the burner was out so only a few outer rings worked!
This is a Samsung NE58F9500SS and probably the hardest burner replacement you can do! So after finally getting the new burner in, 2 of the wire connectors are to small!
Can you believe that?
So I had to cut them off and use the insulated female spade lugs Like the ones used in the wood pellet stoves!! LOL
This is so complex, I took pics before I took it apart so I could get things back together like the burner hold down clip tab in the D slot of the hood down bracket!! Also pics of the before wiring help too! I would think in some cases it would be cheaper to throw the stove away?
Pic 1 - remove 4 Phillip head screws under control
Pic 2 - remove 2 black screws that hold front of top down
Pic 3 - remove 9 screws to remove back panel of stove to remove 2 screws that hold back of glass top.
Pic 4 to 6 - remove top and flip it over and put upside down on a towel to avoid scratching. Then remove silver cover to expose burners!
Pic 7 & 8 - new burner
Pic 9 - Problem! The 2 male tabs in the forward section are smaller on the original burner so the stove wires do not clip on!
Pic 10 - cut of female connectors on stove harness, strip wires and crimp on new larger blue female spade connectors! Also clip the 3 other wires back on new burner.
Pic 11 - Add burner hood down clips and re-install burner hood down bracket using a pic of how the hood down clips were attached to burner and which slots hold down clips were inserted into the corresponding slots on the hood down bracket
Pic 12 - turn on stove 40 amp circuit breaker and test new burner!
Anyone else have this issue??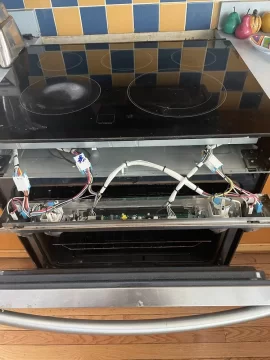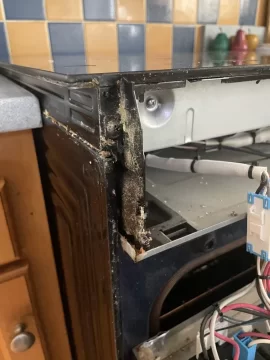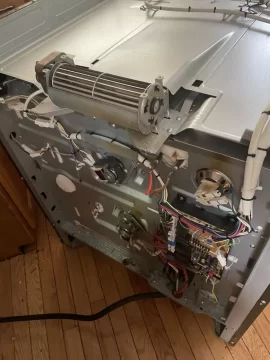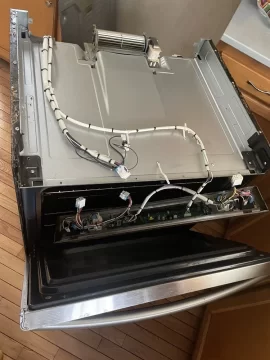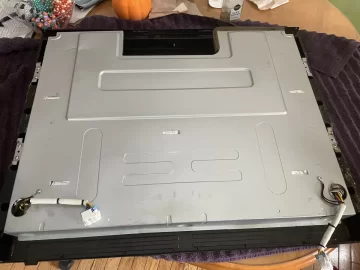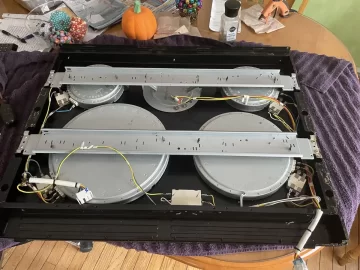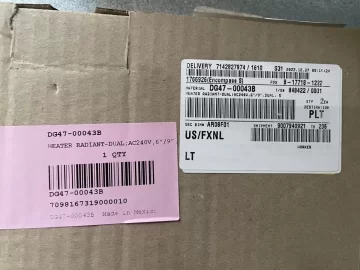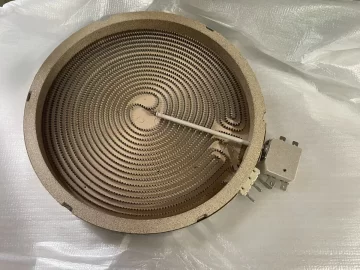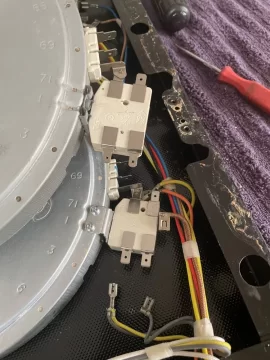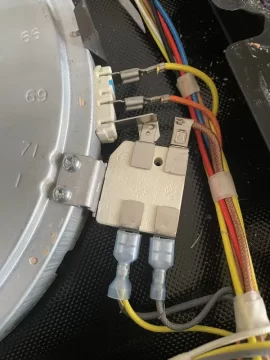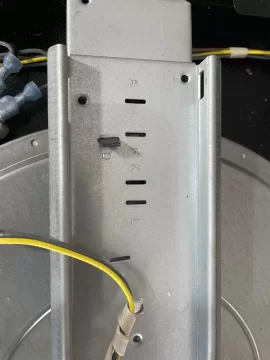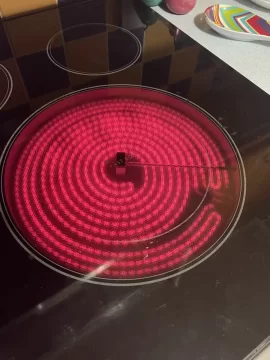 Last edited: