Hey guys, wanted to share some pictures of my wood shed build now that it's almost complete.
It's 10x20 by 10 feet tall at the tallest section. As you can see there's a slight slope to the ground so it's about 8.5ft tall in the left front corner.
Note that I am not a carpenter/framer/ wood worker and I've never built anything even remotely close to anything like this, all I'd built prior to this was a small little fence, so take it easy lol
Started out by drilling 9 10"dia holes. I'd rented a post hole digger, but due to the close proximity of a tree it proved to be impossible to dig the 6 holes closest to the tree. Luckily I had a neighbor with some more firepower up his sleeve. He got a little carried away and ended up digging all the holes 4ft deep.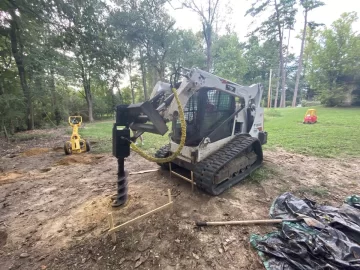 32 80lb bags of concrete later, all holes were filled. I mixed them all by hand, and by the time I was done with it I decided I'd mixed enough concrete for a while lol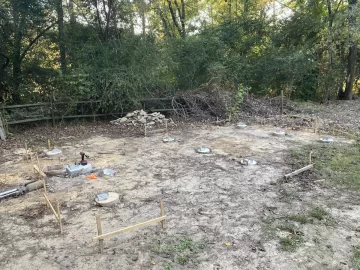 My wife helped me set and plumb the posts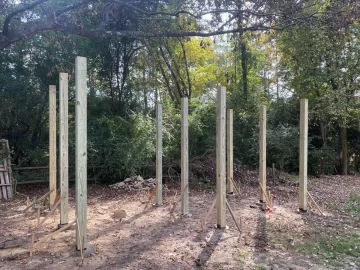 When I got all the posts up I used a laser level so I would have a common measuring point and put boards up as reference. Then I cut all but one of the posts to length.
It took some thinking to get the horizontal beams up by myself and level them out, and it was definitely sketchy at times but I got it done. The horizontal beams are 2 2x6x10's sistered together.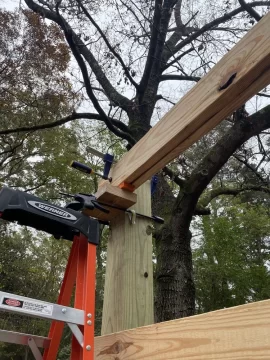 Rafters are up and first furring strip is up as well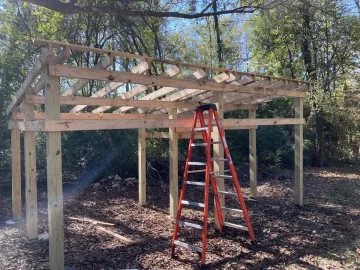 Roof is almost all the way on. I found a really good deal on facebook marketplace for brand new metal roofing panels that they had leftover from a roofing job. Less than half the original price, so I was glad I found them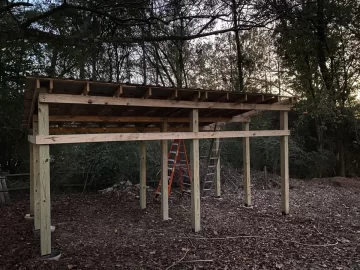 Roof is up and sides are on. I was initially going to do sides and the back, but then changed my mind as I can still access the rear of the shed, so I decided to make a divider in the middle so I have 4 compartments to store my wood in.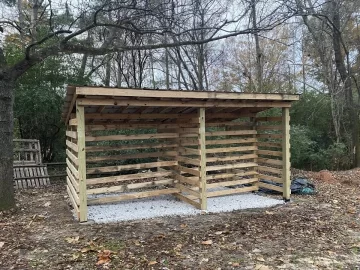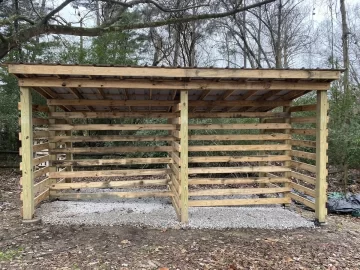 I also put landscape fabric down and gravel on top. I think this is a more durable solution than pallets. The temps are supposed to get up to almost 50 this weekend, so I'm hoping to get it stained this weekend so I can start filling it up!
Critique/ advice is always more than welcome