Yesterday was a historic day for wood heaters, and while tough for many retailers, should result in generally cleaner stoves over time. But, some pretty famous stove models aren't going to be 2020 compliant, and will go the way of Fisher stoves and others that couldn't make the cut in 1988. Here is our list,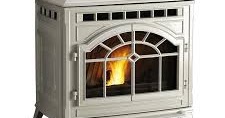 The end of an era for some iconic stove models and the beginning for others Quadrafire's Mt. Vernon AE is one of many popular, iconic st...

forgreenheat.blogspot.com
and thoughts about how EPA and HPBA handled the transition. The last descendend of the Whitfield stoves - the Lennox/IHP Montage is one of them.
John