Some time ago I did a thread on the log dogs and there were some questions about how much they can pull, how they would work for getting the rounds onto the splitter, how they were set in the rounds and how they were removed. My dear wife did this for me.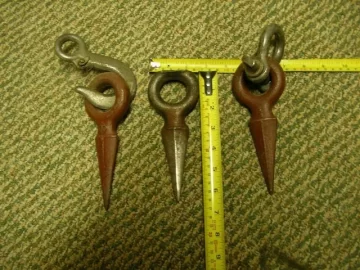 There are four short videos
1 - using using a log dog to yard a log.
4 -lifting blocks onto the splitter and getting the log dog out.
1 - using the log dog to hold a small log off the ground to buck rounds.
Wood splitter yarder
Wood splitter and Log dog Part 1
Wood splitter and Log dog Part 2
Wood splitter and Log dog Part 3
Wood splitter and Log dog Part 4
Cutting Firewood with the help of a Log dog