Greetings! So grateful for this forum and all of the info that I have read from generous posters! Currently, I'm looking to replace our ZC fireplace with the Ironstrike Striker C160i.
Some of the postings regarding inserts claim that you must first find agreement between the manufacturers that this is possible and UL approved. My issue is that I don't know what the manufacturer or model is for the ZC fireplace. I found a label on the chimney (there is a closet door access to the back of the ZC fireplace) but nothing on the body of the fireplace itself.
The fireplace opening is apparently relatively small. We had an estimate awhile back that came in around $4k for what would amount to a very small firebox. After researching freestanding stoves and pricing class A chimneys and estimating what it would take to rebuild the space as an alcove, I'm now back to being open to the idea of an insert. When we read about the Striker c160i, we felt that we had found a good match to our needs.
I'm trying to get an installer to come and look at it for a final approval of the space, but in the meantime I am still scurrying around the web gathering as much info on the issue as I can.
Any feedback on any aspect of my issue is greatly appreciated!
~Brendan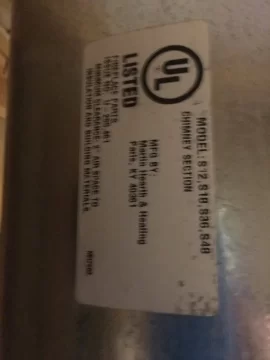 Last edited by a moderator: