The Defiant stove originally designed by
Duncan Syme
became the foundation of his new stove company. The stove combined classic looks with more modern heating efficiency. It was the first and only product produced by the up and coming stove company and served as the company flagship for the start-up period.
Among the features of the Defiant:
Airtight construction
Side and Front Loading
Long flame (
baffle
) path
Bimetal thermostat
to regulate temperature
Spark Screen for open door viewing
Smoke bypass
Damper
for smokeless loading and use as open fire with screen.
24" Log Length
Massive heating capacity.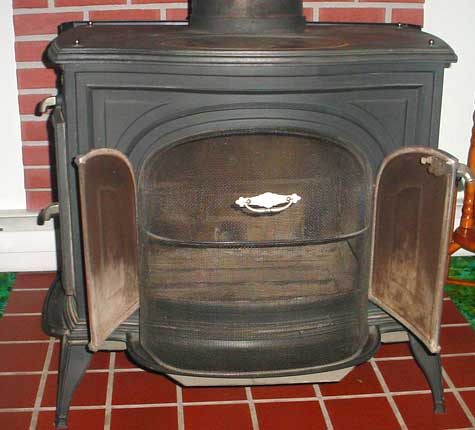 Defiant Stove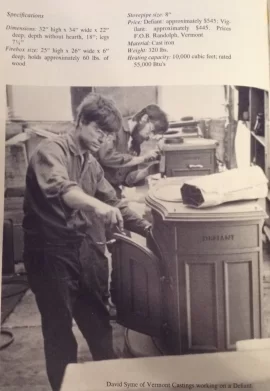 One of the Founders Building a Defiant
The Defiant Rebuild Manual is attached. Click on the Attachments tab to download.