So I'm a big fan of Nashua stoves and we decided to downsize our stove from a larger version that was previously in the house. I picked this little gem up from my neighbor for 50$! I thought it was a steal. Its in great condition.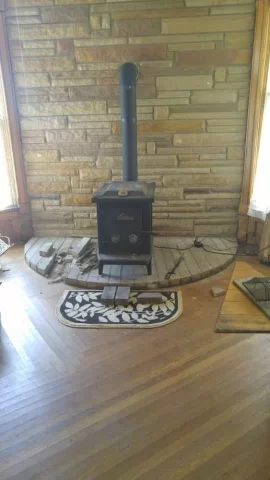 Now the hearth on the other hand is in not so great condition. Its cracked, uneven, ugly, and not up to code. I'm going to remove it and build my own hearth pad. I have yet to ever see a manual for a Nashua wood stove but all of the Nashua stoves I have had, have all had the plate on the back that describes UL testing and all of the required clearances. The plate of this stove says the floor protection is just "3/8 in. asbestos millboard or equivalent"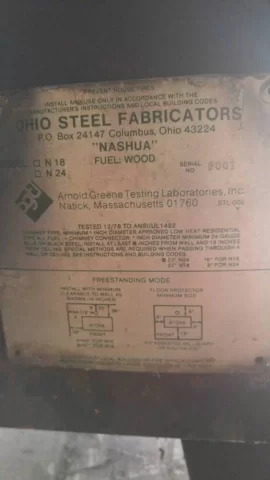 I have done a search on here and I have seen that asbestos millboard had everything from a .2 r value to it having a 1.4 r value. So my question is what are my options as far as meeting or exceeding the asbestos millboard?
My original plan was to do a 1in air space, 3/4 in plywood, 1 sheet of 24 gauge metal (ember protection), 1 sheet of 1/2 in. durarock next gen cement board, followed by ceramic tile.
My other option was to use a 1/2 durarock sheet with metal on top then creat a form and pour 1in. thick conrete to create a "poured concrete hearth pad.
Any help would be greatly appreciated. I keep going back and forth on what I should do. By the way I'm doing this not only for safety but also for insurance approval. I'm going to attach the check list they sent me which describes what they are looking for for an install