Had a chimney company out when I bought the house I live in and they gave me a $18,000 repair cost for my basement fireplace. I've decided to put in a liner and wood burning insert instead. Working on installing a Kodiak wood burning insert in this fireplace. It is a super tight fit.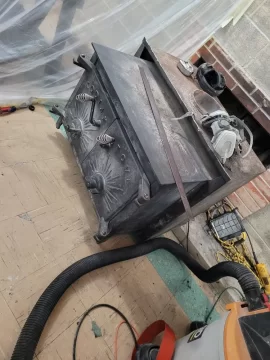 I have already pushed/pulled a UL liner (8" with insulating wrap and another layer). I am working on cutting out my damper.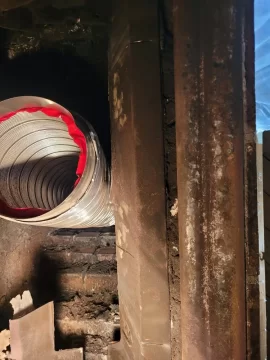 The existing firebrick has finished collapsing in the back.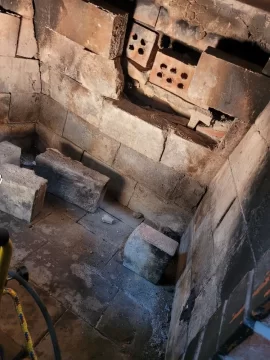 And seeing what I'm seeing, what I thought would be a straight forward (if difficult) project is getting out of hand.
Is there any world where a damper is providing support the chimney? I assume not, and I can complete cutting it out.
Can I remove the existing firebrick in the chimney, or does it need to be replaced as well?
Last edited by a moderator: