Hello, I hope all are feeling well. This is a follow up to my other threads on the process of finding and understanding chimney and stove installation.
Husband wants to install a wood stove for emergency heating in our old smallish farm house.
Explain to me the anatomy of a wood burning stove chimney, and hear me complain a little.
I have the new chimney in place that includes the insulated flexible 316Ti liner, a double walled chimney up top with cap and all the needs to integrate into the roof. This all went through the old brick chimney. I will have double walled stove pipe installed to the thimble. The stove will sit on a piece of countertop material. I have 4 pallets of old scrape stone on the farm that I scavenged 5 years ago. The picture shows it sitting on a collection of scrapes, but I am not happy with this arrangement, and have found a large one piece of soapstone that I will have brought in to use instead if I choose. The other option is to just use the small scrape that is there, but have no margin of stone around the front or sides, for a "look". The floor is concrete and no stone is needed, really.
old chimney, looking up: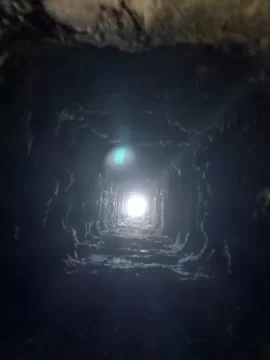 New: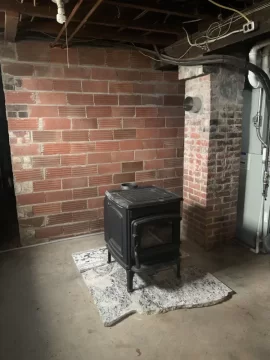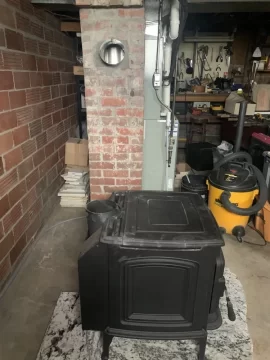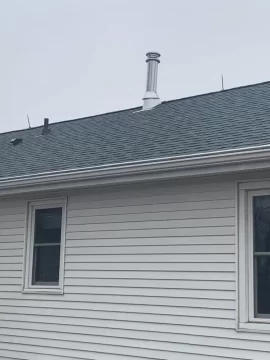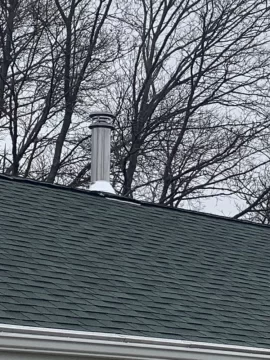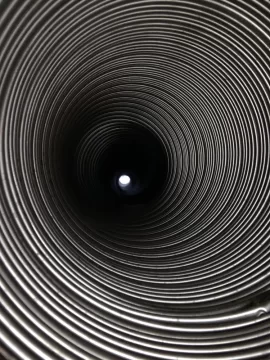 Pretty level in all 4 directions: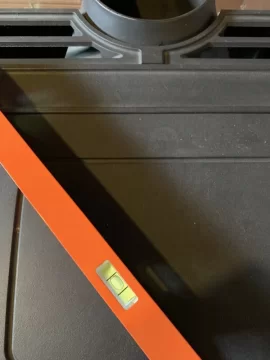 I can't tell you how many people (well not that many people have seen it), tell me I could have just used the chimney as it was. Then I explain that it is best to have a liner, and insulated, for the whole enclosed system. I tell them the the old brick is leaky for CO, and that the old chimney was class B, which isn't appropriate for solid fuel.
I still don't totally know the best explanation to give to others who make comments about using the old chimney as it was. Could someone provide me with a quick couple sentences that I can give to others to explain?
Last edited: