An old well seasoned cast iron pan is great to cook with, but sometimes the seasoning coating gets funky and you just have to start from scratch. You can use pure lye (used for drain cleaning, soap making, etc...) from the hardware store to dissolve whatever baked on oils are coating the pan. Oils and fats are acidic and even the hardest most baked on oils are easily dissolved by lye, which is sodium hydroxide, about as strong a base as you can get. It goes without saying that you are made of acids and fats and will easily be dissolved by sodium hydroxide as well, so use caution. Safety goggles and heavy rubber gloves are a good idea. I use just enough water to cover the pans in a plastic container-in this case, a garbage can. Then drop in the pans and the powdered lye. Here's what it looks like after soaking two old pans for three days:
Dropped into a bath (about 1:5) of vinegar and water to neutralize the sodium hydroxide-you can see that the baked on oil has become soft and gooey: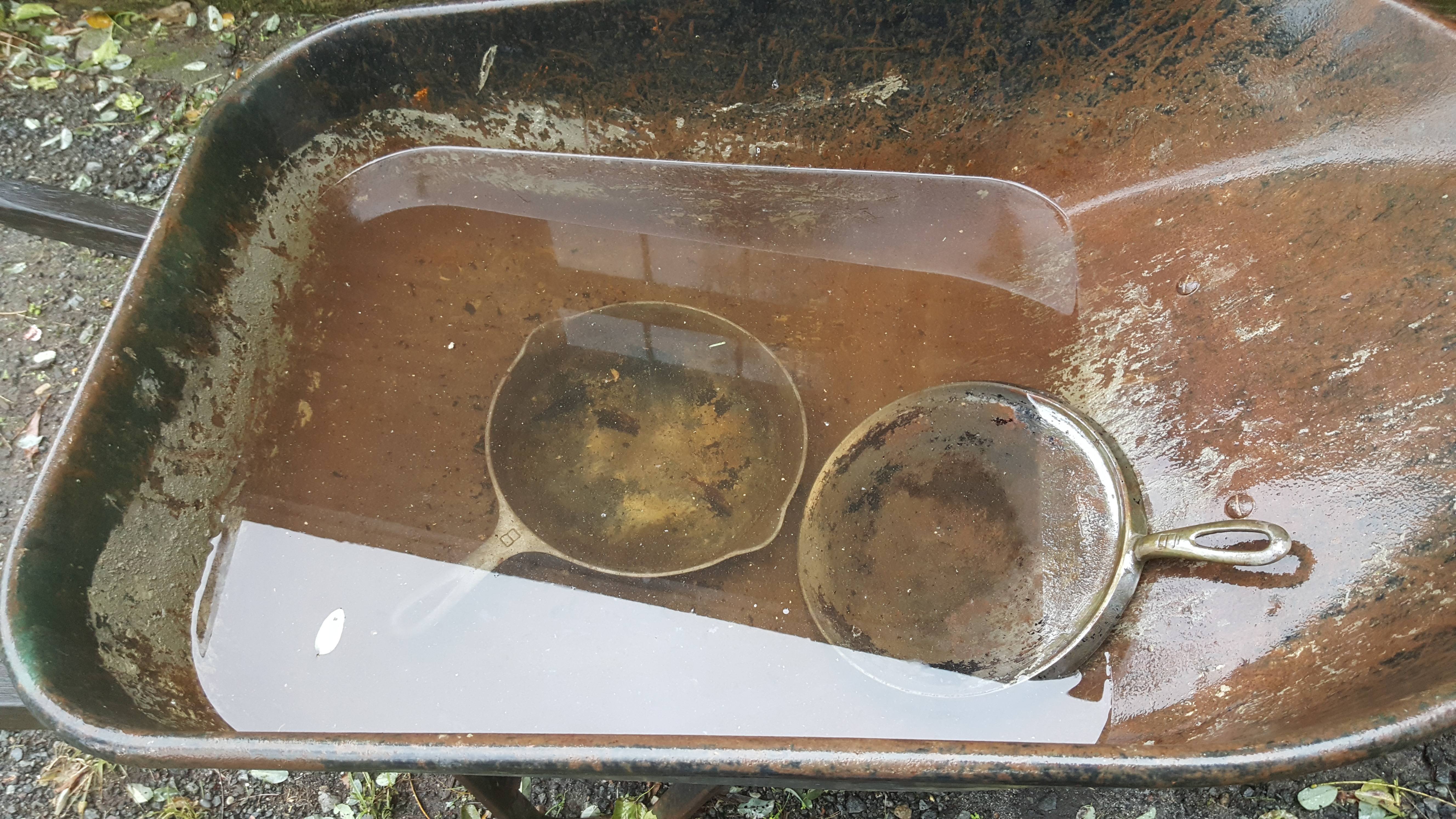 Scrubbing in the sink with soap and an abrasive pad: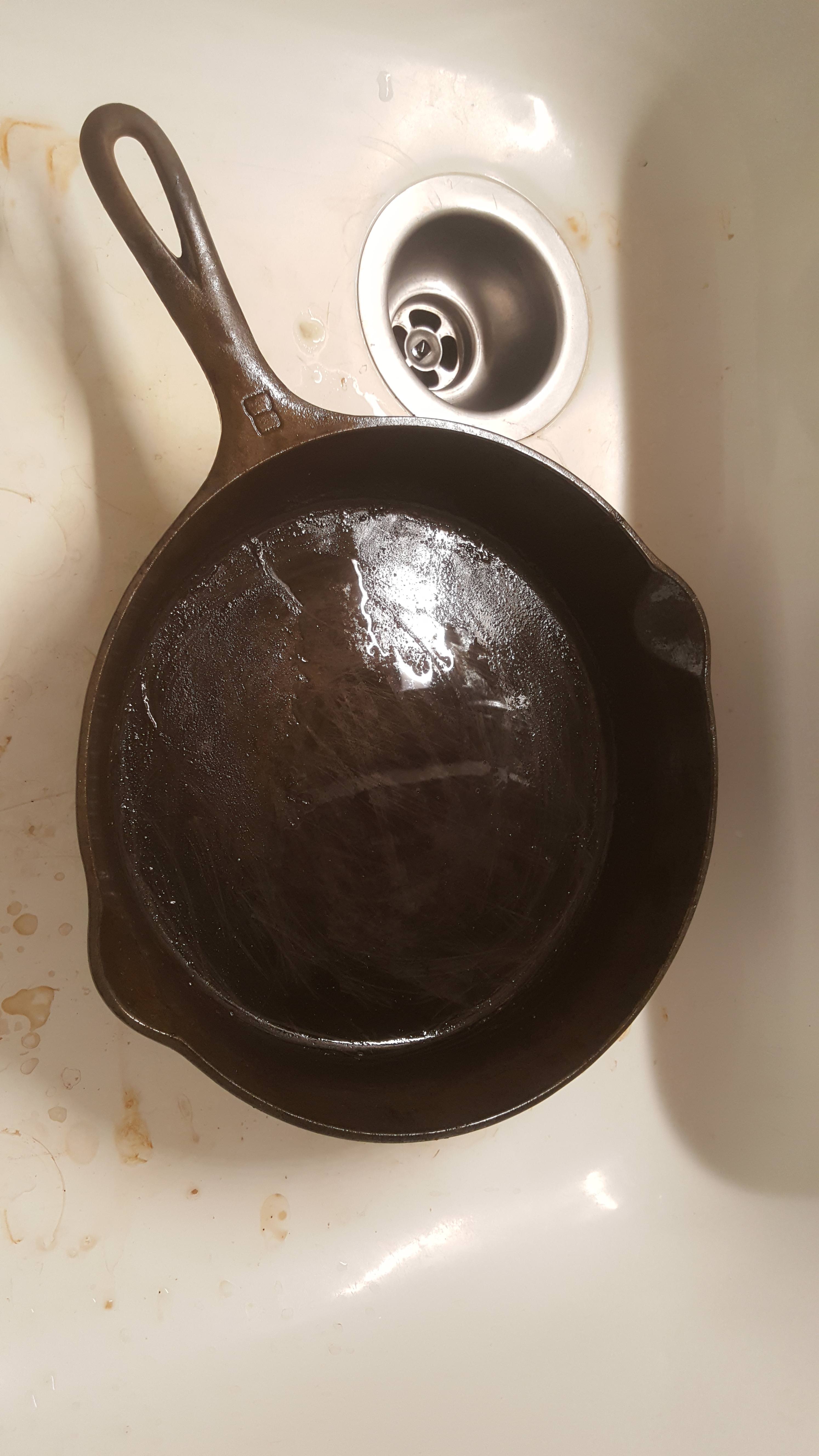 After thorough rinsing with hot water and drying with paper towels. You want to get the iron as dry as possible as quickly as possible-it will start to flash rust no matter what you do, but the quicker you dry, the less rust you end up with: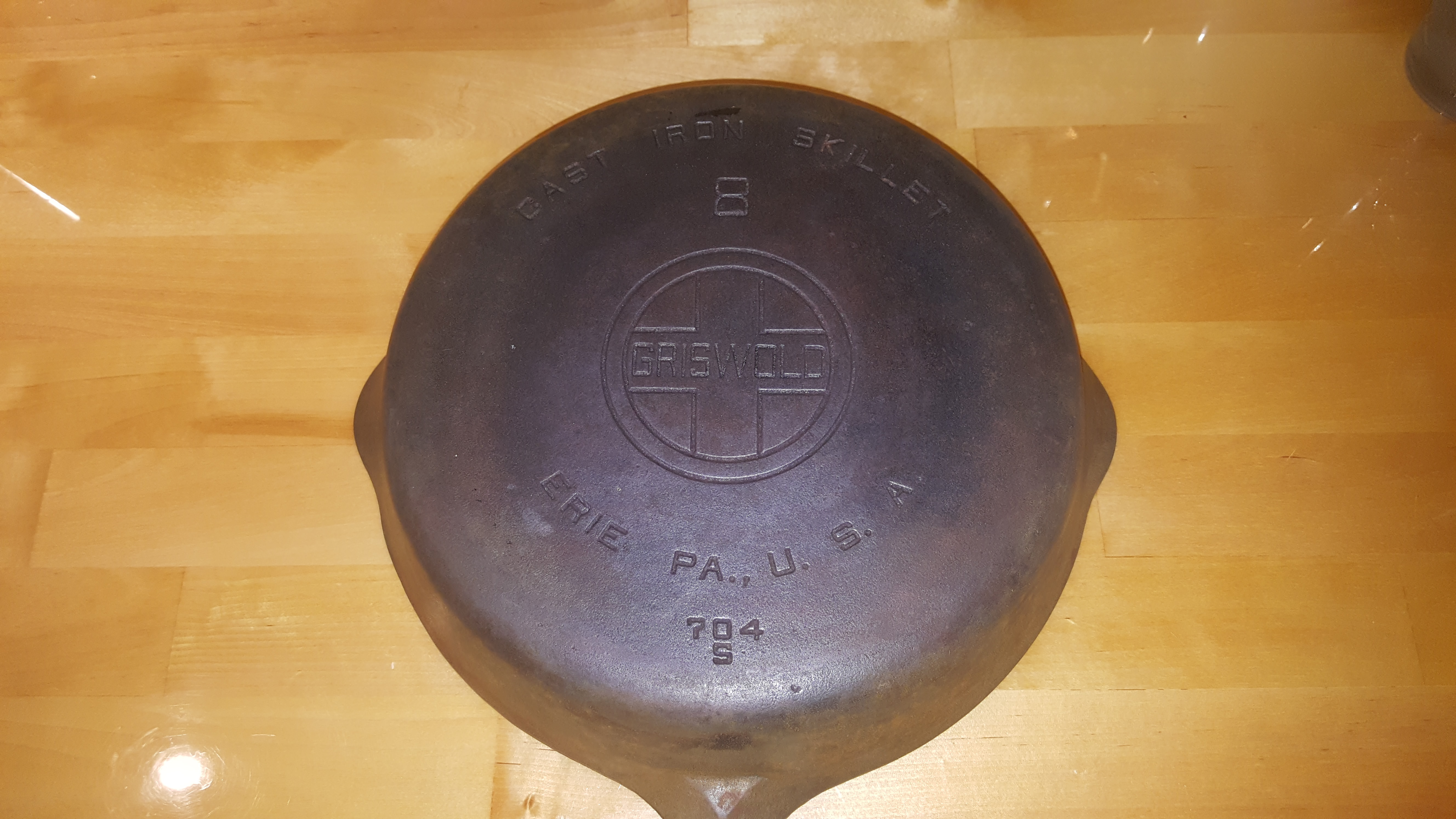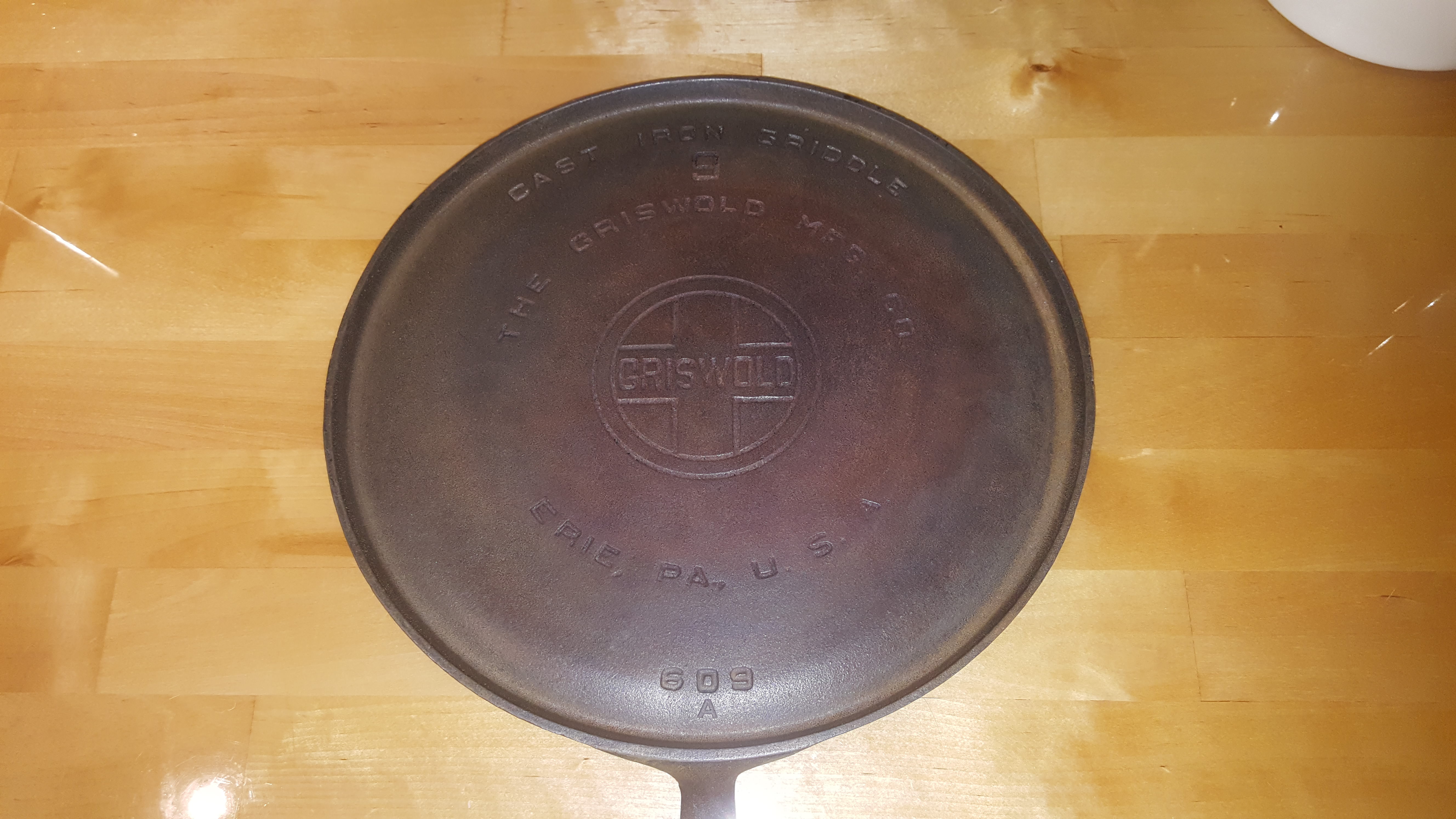 When Mrs. Yankee gets home from the store I'll knock the patina off of them with a dry abrasive pad, wipe with a dry paper towel, coat them with flaxseed oil, and bake them at 450°F for a few hours.