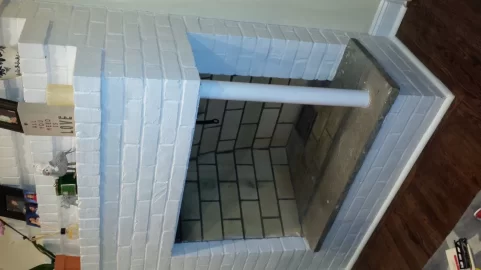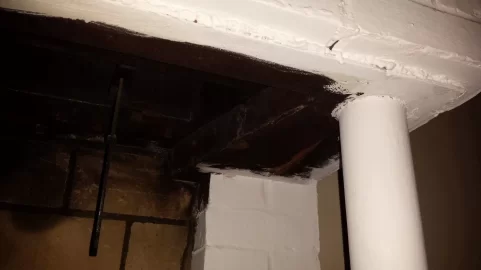 Hello, first time post for me. We bought this 1955 split level a few years ago that has 2 fireplaces. One is standard, but this second one is extremely awkward and I need help to make it usable. I've done a level 2 inspection and the good news is it has never really been used. Clay tiles look great with a bit of water damage on the top. Now the bad....
I've uploaded a picture so you can see how the fireplace comes out of the wall. The flue then bends sharply at probably a 45 degree angle and then shoots straight up. The opening to the flue is tight and the sharp bend causes the smoke to collect and come inside the home. Our neighbors have the same fireplace and have all told us it is unusable for wood burning due to the smoke collecting and the backdraft.
We would like to put a wood insert as we like it over gas. My question is how or what can we do to accomplish this? Can a wood insert use a metal liner with a fan to push the smoke out?
Can we get rid of that metal post? It moves slightly but I don't know if it's just a cover for a beam inside? Has anyone seen or dealt with this style of fireplace before? What are your suggestions to retain this to wood? Can we use a metal liner with a fan without an insert?
Thanks for your help!
Last edited by a moderator: