I have a enclosed porch on the back side of my attached garage(only way into the porch is to walk thru the garage or go outside and come in the side door into the porch as there is no access directly from the house) , it measures 10'x24'. I currently have baseboard heat out there but would like to get rid of that and install a different form of heat. Im looking into 3 different options, wood stove, pellet stove or a stand alone vent/ vent free propane fireplace. The porch area is made out of logs and has windows covering three sides and the forth side is garage on the other side of the wall. Im leaning towards wood stove mainly because i live in the middle of 40 acres of hardwoods so i can get wood basically anytime and i already supplemental heat my house with a wood furnace in the basement. (16 cord stacked and ready to burn currently, I burn approx. 4 cord a yr for the house) The problem i keep encountering in my head is where do i run my chimney with the way the log supports are run and not have the wood stove taking up a lot of the small space already. I would appreciate recommendations on what stoves i should look at for such a small area but if i go with a little bigger stove i could open the door that leads into the garage and heat that area also with the stove also and if it gets to hot on the porch i could easily open one of the many windows.
With a pellet stove i don't know how i would run the vent being that there is so many windows etc and then i would need to buy pellets each year also.
With the propane fireplace it would make life easy except that i would have to run the gas line from the opposite side of the yard which is approximately 150 ft run.
Other thing to note is that the floor is currently carpet which covers the concrete slab.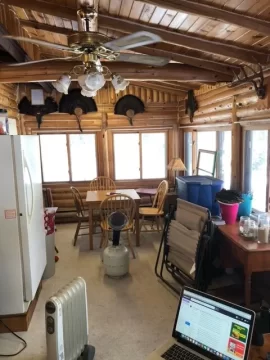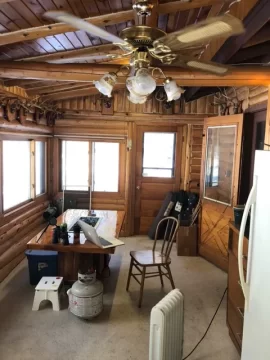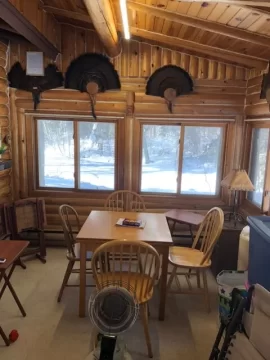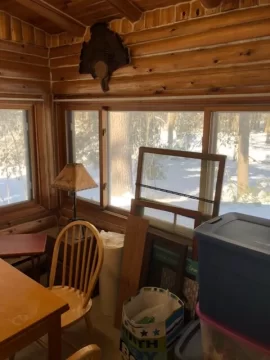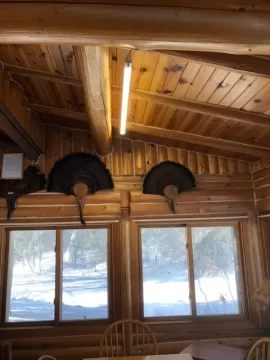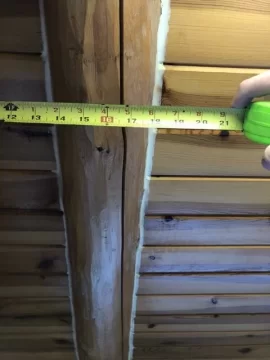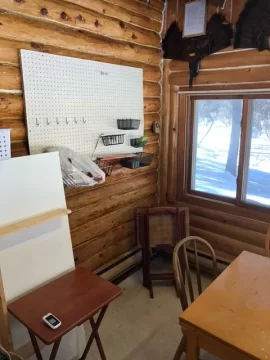 Last edited: