Been insulating and air sealing using my smarthphone FLIR to easily find all areas of heat loss. This flir shot of my foundation wall outside shows how much heat loss uninsulated exposed concrete foundations have. It was quite staggering and all that orange/white is some serious heat flowing right outside.
I just started putting up some r10 foamboard tapconed into the foundation. I am going to cover it with 1/2 sheetrock for fire code as well.
Has anyone else insulated their foundation walls? I have read that homes with uninsulated foundations have total home heat loss around 15-30%. Seems insulating them could bring big energy savings but this is one area that nobody thinks to insulate. I believe it has been code to insulate for awhile but tons of home have none.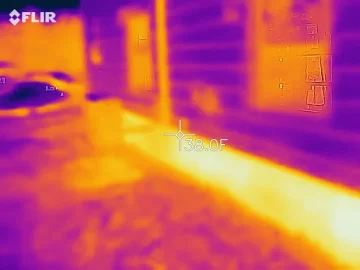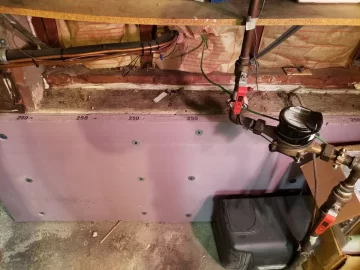 Last edited by a moderator: