Hello everyone!
Over the last few months I have been researching YouTube and reading this forum constantly to learn as much as I can about safety and proper installation / usage of wood stoves. Thanks for all the great info!
I am building my own hearth / back wall covering, and installing a Hearthstone Castleton (2020 model) Catalytic Soapstone woodstove in my 1200~ square foot 2 story early 1930s~ well insulated home.
My parents had a wood stove. I liked working with that, gathering firewood, and helping them save money. The whole experience is fun and rewarding.
This is my wife and I's first time doing masonry work so take it easy on us :D lol
I plan on installing the 6" chimney myself as well, I need to buy a big ladder and a better life insurance policy. I am going to double measure everything and follow the 10 5 2 rule (I think that is the numbers - don't work ill double check LOL)
Progress so far: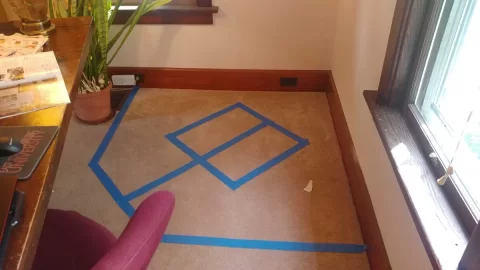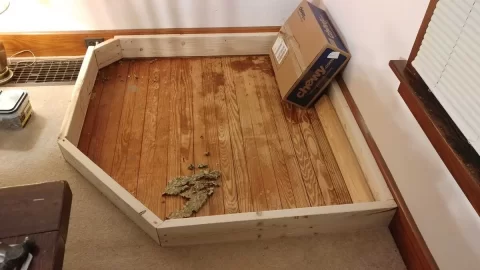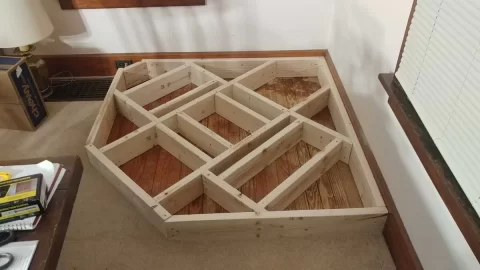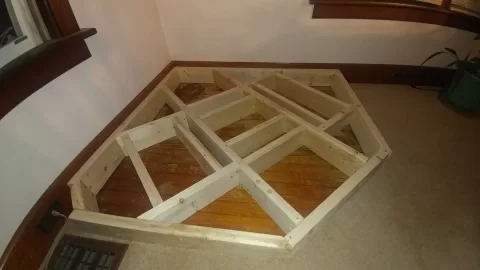 The underlying frame of the hearth is 2 x 6 lumber. I checked the manual for the wood stove to ensure it will have proper clearances on all sides and the front especially. I might put a piece of 12" tile along the front edge as well, if the carpet ends up getting repeatedly burned by falling embers... but maybe it won't be needed.
There is a return vent on the floor next to the hearth, my plan is to get a new thermostat that can run the furnace in Circulation mode only so that it pulls hot air from the stove and circulates it around the house on a set schedule. (Thanks to whoever said that in a thread a week or two ago about running furnaces in circulation mode instead of cutting holes in the floor to put in register vents.)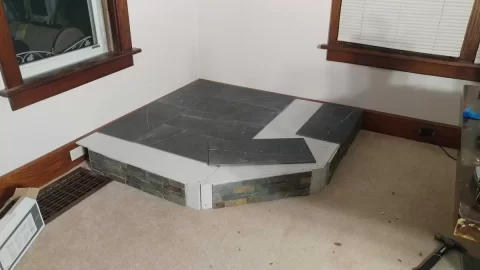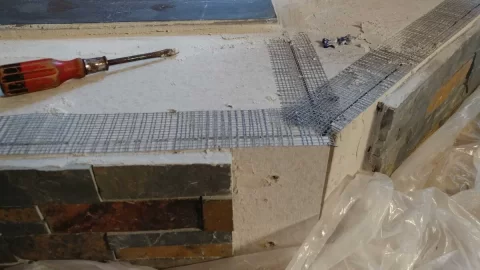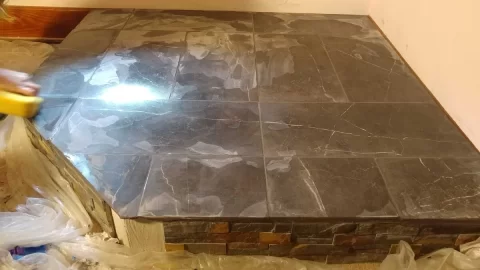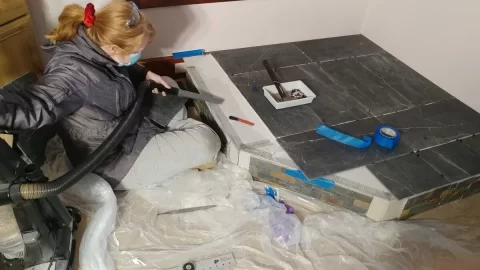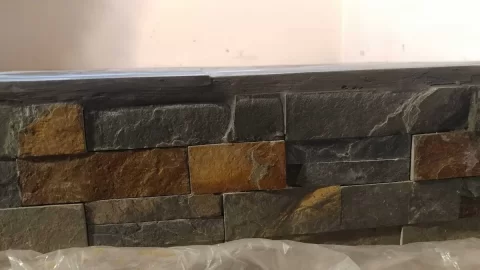 I checked the R value (the added insulating factor of all non-combustible material in between the stove and combustible material) and decided to use a sheet of 3/4th inch plywood, a sheet of .5 inch concrete backerboard, then the thin porcelain tile on top. There will also be stone on the back wall behind the stove, I am not modifying the windows at all.
This stove has the rear heat shield option. It is brand new.
I will be buying a bunch of fire extinguishers and placing them in strategic locations following advice I found here and OSHA regulations.
I have working fire alarms in each room of the house, I will be buying new 10 year smoke / carbon monoxide alarms as well to replace some of the older ones.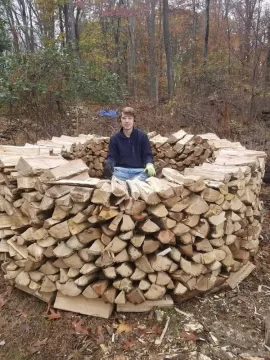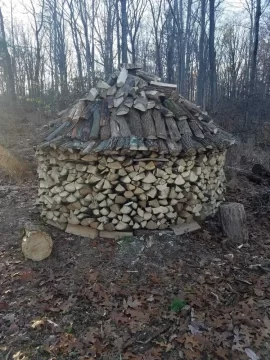 We built a Holz Hausen and I have about 1.5 cord of almost dry~ firewood besides that. I have around 3 acres of woods to scrounge around in. Lots and lots of smaller pieces left out there. I also got some wood logs (and useful wood chips!) from Chipdrop.
I will keep adding pictures and info as I continue this project, let me know if I am doing anything wrong that could turn my house into a pile of ashes :D
Last edited: