Hello
There are no breaks in the pipes or leaks but,
Been crazy here for 1.5 years with drain flies in the basement bathroom! At first we tried the baking soder with bleach and put so much in the kitchen drain, the PVC pipe clogged like I have never seen in my life! It took 3 days with a professional drain snake to clear the drain! Background is that most drains and water pipes in the house has been changed to PVC. The septic tank was changed to sewer by the town about 30 years ago. There is however a 10 foot section coming out of the front foundation that was the old 4" diameter cast iron and after scoping the pipe, we found a sag with standing water in it about 4 feet from the front of the foundation!!
See this $250 video!!
We also put 3/4" stone and bricks under the née PVC pipe to keep it from sagging. We also added an outside cleanout too!
Will this stop all those pesky drain flies from coming out of the clothes washer drain, the sink drain and even the toilet??
See pics below
Pic 1-2 Drain Flies!! Oh -NO
Pic 3 - sag in iron pipe going into foundation!
Pic 4 - Old iron pipe
Pic 5-7 New 4" diameter PVC pipe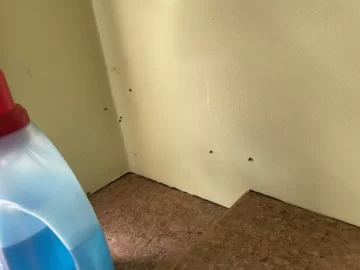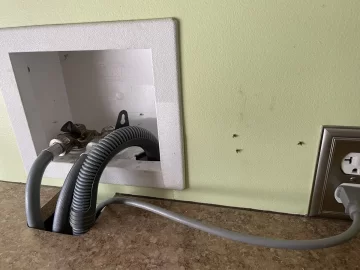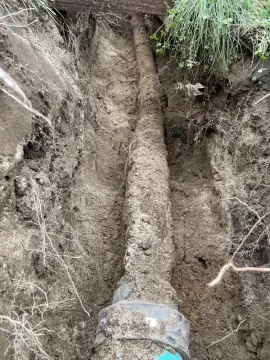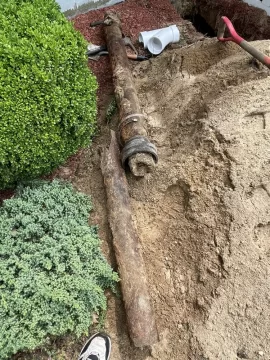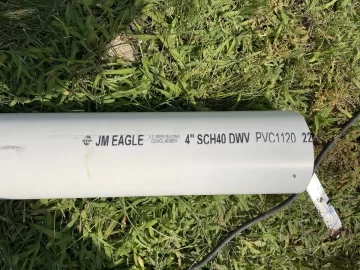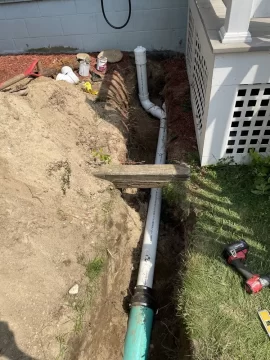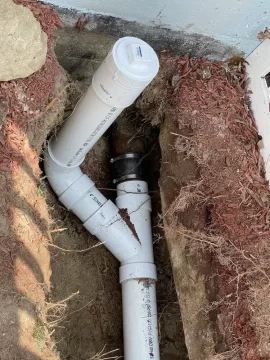 Last edited: