I had a bunch of wood that needed splitting, a friend was kind enough to let me borrow his Troy-Built 27 ton
log splitter

. He lived too far away to safely tow it, so it had to be loaded in the truck bed. Here is what I came up with to make it easy to load it in the truck.
I put 2 pieces of 1.50 x 2.00 rectangular steel tubing in the front stake pockets, put a 4 X 4 with a Harbor Freight
cable winch behind the tubing. I used a tie down strap to hold the splitter about 20* from vertical, to get the correct balance. With this setup I was able to easily winch the splitter up the ramps.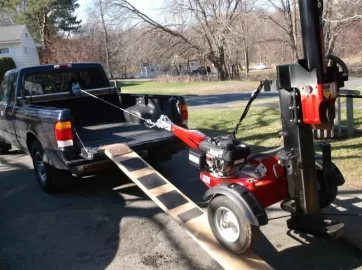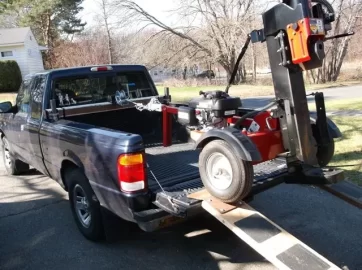 Last edited by a moderator: