Hello! First post so thank you in advance for any feedback back or suggestions.
My family has a cottage in northern Michigan that gets used 12 or so weekends a year where heat is needed. We have an old 40k btu furnace that we supplement with a wood stove.
Previous generation installed a Ben Franklin type stove into a fire place with what appears to be a direct vent set up- a few turns of 6" pipe terminating just after it gets into the chimney. They had taken the legs off and rested the stove on some bricks.
I wasn't a big fan of this set up for a few reasons. So I looked into inserts for what I hoped was safer, more efficient and aesthetically pleasing.
I found what I believe to be a mid 80's lopi x insert in decent condition. It should fit good and I think will look great.
As I'm researching installing inserts it appears things have changed a lot since this was built. Based on the manual I should be ok to just put this into the fireplace - put the shroud and insulation on and be good to go.
But the consensus appears to say I need a chimney liner. I pulled the old stove out to see what was there. Picture attached. The 6" pipe barely makes it through - I don't see 8" wrapped pipe having a chance.
I went on the roof to see the opening at the top - approx 6.5 x 10.5. Again no chance of a liner going in. Picture attached.
My current thoughts….
Regardless of installation process I was going to call a chimney sweep to have a good look and cleaning of the chimney. Last cleaned by a relative 10 years ago.
- Cut away from the bottom so I can at least direct vent up into the chimney
- Put it in per manual instructions and have the chimeny cleaned every few year.
What is the safest way to work with what I've got?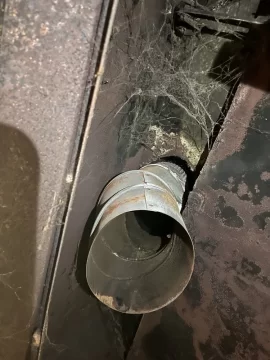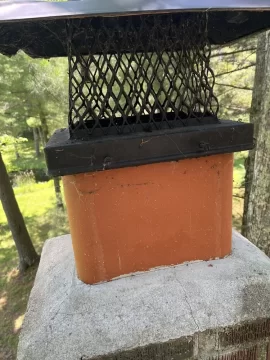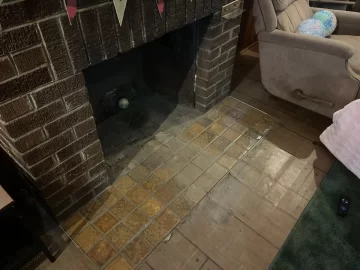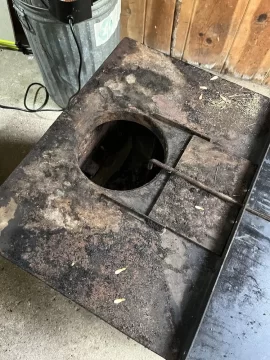 Last edited: