Hello
This fall I have had a few big issues with my 17 Year Old LT1000 Tractor and it has been a struggle to keep it going. It served me well and and I like to keep it going instead of just paying $3300 for a new setup of Tractor Bagger and 42" Snow blower attachment.
1st problem was the backfiring caused by the worn timing gear
17 y/o LT1000 Tractor 17 HP Kohler Eng Kaput - Timing Problem | Hearth.com Forums Home
Then the belt was falling off the snow blower attachment due to bad bushings and bearing
Sears Craftsman 17 y/o LT1000 lawn tractor snow blower attachment belt keeps slipping off. The real fix! | Hearth.com Forums Home
Now the gas is was leaking from the carburetor float bowl and also where the solonoid attaches on the bottom.
This problem would have been easy except I got 3 carburetors
1st carburetor from a tractor supply about $60
Did not fit even though they said it was for a Kholer engine but only the pro tractors not a sears!
2nd carburetor from Ebay about $20
The right carburetor but just did not work! Same as the last carburetor that worked when I bought the same one a few years ago!
3rd Carburetor from SearsPartsDirect and $170 bucks
This carburetor worked but just like the last 2 carburetors, the throttle linkage bushing is missing!!
So this works, and it does not leak gas.
However there is no Throttle Linkage Bushing

Now the carburetor from ebay I purchased a few years ago came with the bushing!
Unfortunately it fell off when changing the carbs and it is so tiny, I could not find it!!
Just disapointed that I had to be extra careful not to tighten the carb down too much so the throttle can move it but the throttle is sloppy now. I can get it in the right position and the tractor works.
Any ideas to make it right?
See last pic with brass colored hole with no bushing in it.
The bushing is part 15 in the Engine controls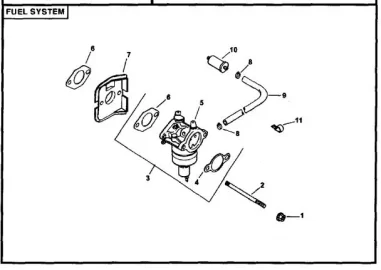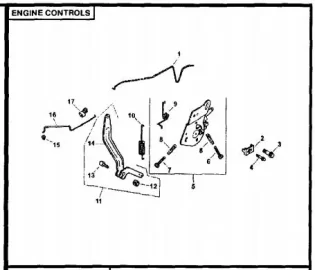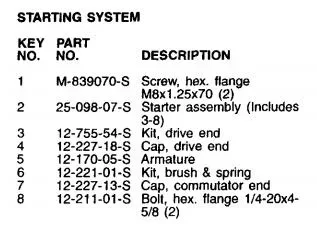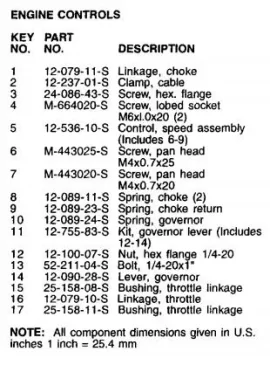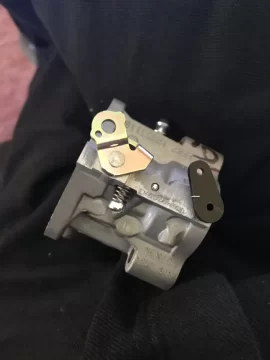 Last edited: