Hello, first post here.
The situation: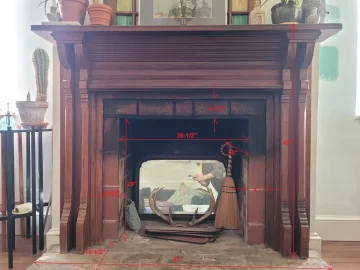 I'm told (by previous owner) this fireplace has too large an opening to draft well and was only used a few times in the past 50yrs.
Trying to find a wood burning insert for it has proved challenging with the clearance of the wooden mantel/surround.
I haven't dug too deep into potential of freestanding stoves yet.
Hoping someone here might have experience with navigating a wooden surround such as this. Removal is not an option. The house is in a historic zone and, even if I could get a permit to remove it, I feel it would be criminal to do so. The house was built in 1886 and the surround is believed to be original.
Thank you for any advise or suggestion!
-Ben