The wife and I had always wanted to have a wood burner in our home and when we moved 2.5 years ago we got our wish! The house we bought had an OLD 1983 Hearthstone HII soapstone stove. We loved it, and do love how the soapstone holds the heat and releases it for hours to come.
That said its old and has many parts on it that have deteriorated internally and would be too expensive to bring to a newer condition. It got us through 2 winters in northern indiana but it burned wood quickly. House was built in 1983. Its partial brick/aluminum siding. house built on a slab. about 1700 sq. ft. typical ranch style. the stove had no problem keeping the whole house warm thanks to using ceiling fans on low and a couple of fans at ground level to keep the air in the house moving around and pushing it toward the stove. i believe the attic and walls are adequately insulated.
we have an all brick hearth that sets the hearth at a diagonal in the room--so most of the chimney is inside the house and comes up through the roof.
we are on a bit of a budget and need to keep the stove cost to around 1000 dollars. i have spent alot of time on this forum since i started using my burner a couple years ago and have learned a lot. so i am hoping for some of your wisdom now in this selection! the goal is to be able to burn wood for as much of the day as possible as theres usually always people home. currently burned it from about 4pm to midnight each day in the winter on about 3 cords of wood per year. i am hoping a new stove will allow me to burn for longer though which the same amount of wood! the hearthstone H2 takes up a lot of the hearth floor space and what we call the fireplace room is smaller than the living room on the other side of the wall. the good thing is the entry between the two rooms is nearest to the wood stove so air flows quickly out of there and into the living room and then down the hall to the bedrooms. the stove is centrally located in the house with the kitchen, laundry room and dining room all on the opposite side from the bedrooms. i hope this is enough information to get the ball rolling.
i have a feeling local dealers might be priced too high so i might be forced to lowes, menards or home depot etc. brands and dont know what brands will be total crap vs decent.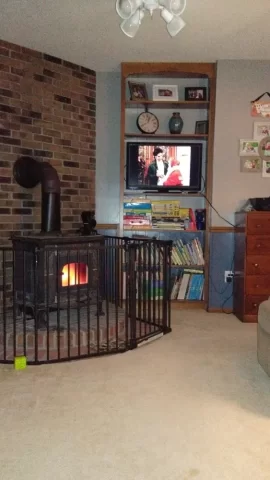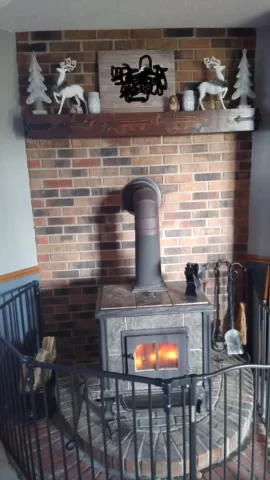 Last edited by a moderator: