Hey guys,
I used to be an active member of hearth many years ago, house was fired by an old dinosaur basement wood furnace. A few years ago we had to get rid of it (liner was cracked in numerous spots) and it simply wasn't worth keeping around anymore.
We've been a few years without wood heat and with propane rates skyrocketing, I intend to install a new wood stove on the main level in the living room, along with new chimney. Unfortunately, our existing 30' masonry chimney is clay lined and external, and would cost too much to line and is impossible to retrofit for a wood stove. (Wood stove would be in the bathroom lol)
House is 2 floors, living room and one bedroom downstairs, 2 bedrooms upstairs, 1700 sqft, wood stove would be in the living room. Northern Michigan winters, home is moderately insulated. Chimney would go through the wall and have a 4 foot horizontal run before going up and out, 10-15 feet. I'll likely be using dual wall insulated chimney pipe I have on hand provided I can and it still meets code requirements unless there's a really good reason to go to uninsulated triple wall. Its Duravent, Class A, meets all qualifications on paper, but galvanized outside though which I found surprising with stainless internal. Duravent still makes it though in galvanized, but I'm wondering if the insurance company will have a cow. Going through floors of the house and roof is not an option.
I'm trying to stay as budget friendly as I can while also getting a decent unit. I had initially intended on getting a Drolet, but unfortunately both big box dealers here that sell them have gone from "Out of Stock" to "Unavailable". Unfortunately I can't afford an Osburn, Jotul, or Vermont Castings. I suppose if I had to, I could order a Drolet online, something like the HT-3000) looks good.
That unfortunately leaves me with only a few "budget friendly" choices locally. The Englander NC-32(?) Seen here: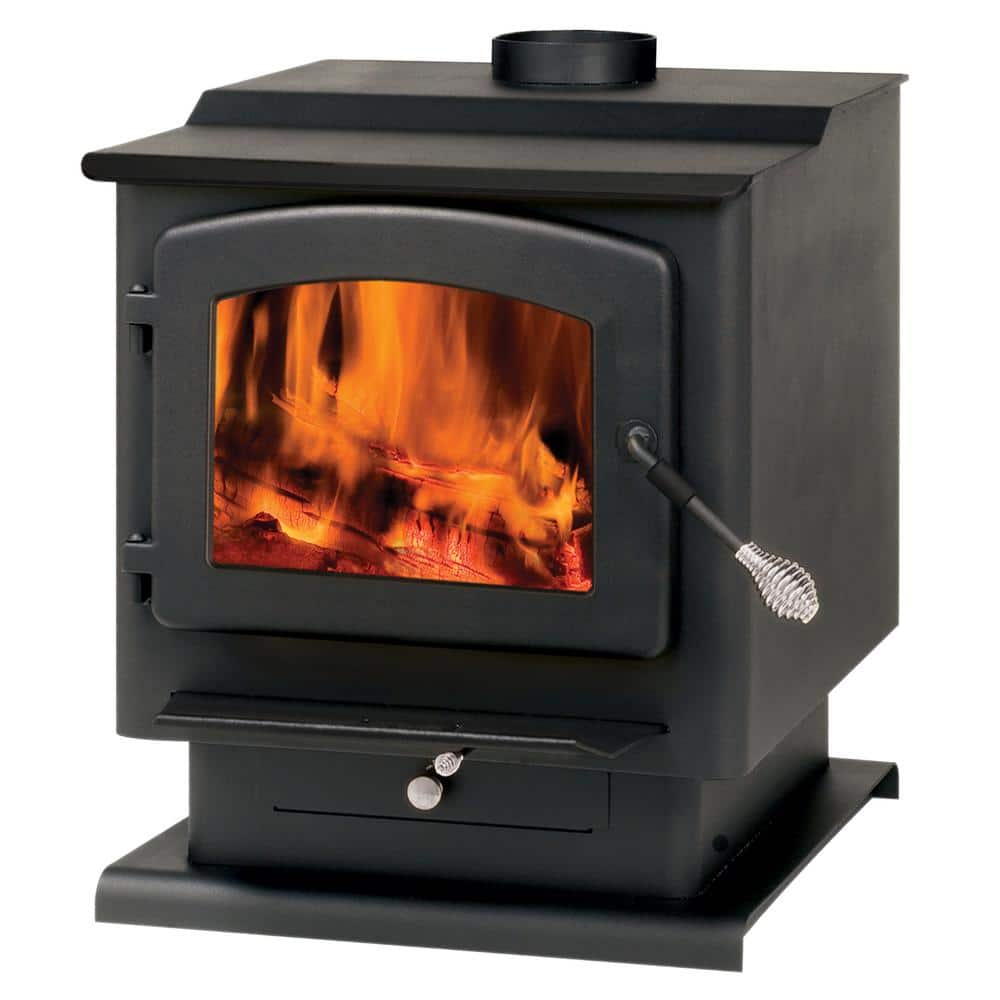 This updated, EPA Certified version of a classic best-selling wood stove performs as well as it looks. The 3.5 cu. ft. firebox can take logs up to 20 in. L and can put out enough heat to warm up to 2,400
Or the larger yet Vogelzang VG3200.
Unfortunately neither of these are 75% efficient (70 and 71) , so I don't think I'd be able to get the tax credit for either.
I know the old Englander NC-20 used to get high reviews here with the older pre-2020 models, but not sure about the 2020+ models, and if this particular model is the newer NC-20 I remember learning about.
Vogelzang used to years ago have some quality issues in the past, but this particular stove has great reviews online. It is probably more than I need, but I'd rather oversize than undersize with the cold winters we have.
Alternatively, I could potentially order a Drolet HT-3000 online as there seems to be plenty of places offering free shipping and it looks like it might qualify for the tax credit, but that's a huge online purchase, and it's 525lbs, which means I may need to install another floor support in the basement.
What are your thoughts on which route to take? Thanks!