Got my Harman P68 last night, and am beginning the ground work, and hopefully finishing the install Sunday night / Monday night. Figured, I learned a lot from here, so I'll post what I did.
Purchased Stove and piping from End of the Alcan in Delta, Alaska.
Stove 3,300$ (By far cheapest locally quality and price)
Venting 400$
Purchased hearth supplies from Lowes
40 6x6 tiles @ .30 cents each (Clearance) 12$
Backerboard 14$
Tile adhesive 20$ (I went with premix, only cost 4$ more)
Grout 14$ (Premixed was 40$)
Spacers 4$
Trim 20$
Liquid nails 7$
I had some fun times trying to fit a pellet stove in by the books. I have a sunken living room, so I can't go straight out and up, and the sides of the room come out, making it hard to fit anything perfectly. I am going with a 30x36 ceramic tile pad on concrete backer board. (Minimum for the P68 is 25x33). Also I will be tucking it right in the corner, using heat shields, to get in tight as possible. I have 4 pieces of felt under the pad, so if I need to perform maintenance, I can unhook venting, and slide it out.
The down side of doing it this way, is if I decide to move the pad from the room, I'll need to support it with a board first.
Also pulled apart a electrical J-box, running a 2x18 gauge wire to the crawl space for future wire run for thermostat.
Day 1:
1. Harman P68 - Woo woo.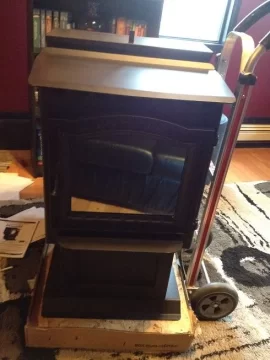 2. Let the woman arrange tiles to her liking, then sized it. With 1/8 spacers came to 29 15/16" and 36".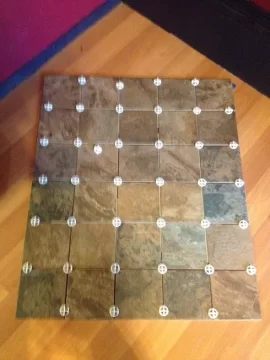 3. Cut board, measure twice, cut once.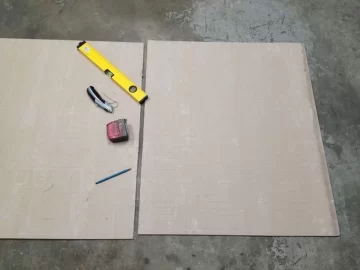 4. Fitted board, again measure twice, cut once.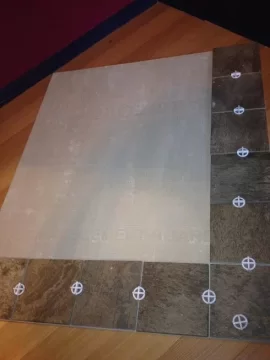 5. Spread adhesive with trowel tile away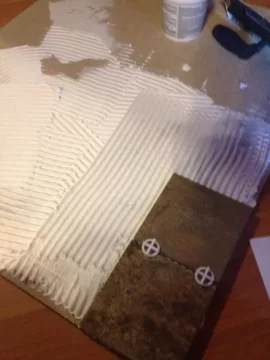 6. Slow and steady, do it square, and it will be square.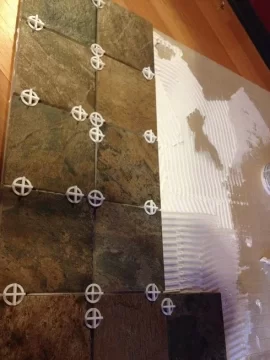 7. Enjoy the view, wait 6 hours to grout.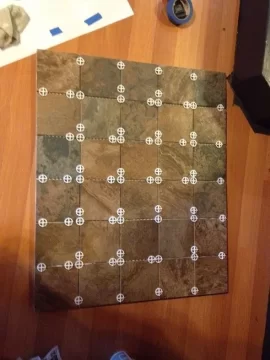 8. Angle shot, note the paper template I made before purchasing the stove to ensure it would fit to
code.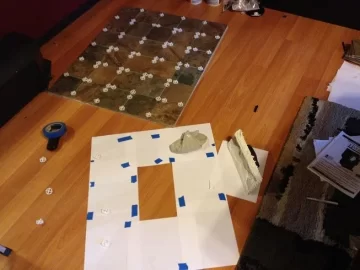 9. Recycle.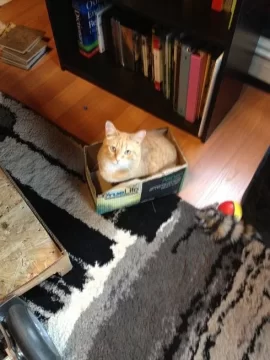 Will update as work continues.
Feel free to comment / trash talk / give advice.