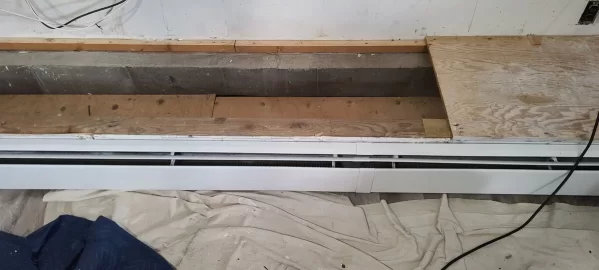 Note the baseboard radiator.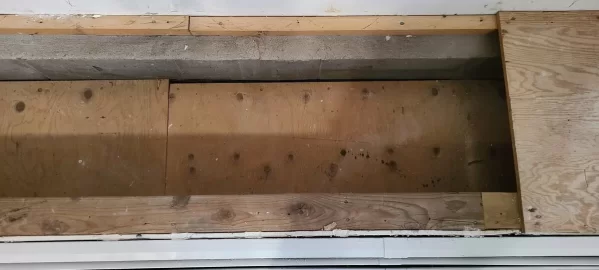 I've attached a few pictures showing the area I want to put a wood burning stove. The subfloor is plywood, about half inch thick I believe. Now the base radiator is there after this ledge and the plan is to cut enough it out and reroute it underneath the floor so when a fire isn't going we still have heat. I want it cut to fit around the hearth so it looks perfect. Removing it completely seems like a bad idea. My guess is they framed this box out from the wall to have an entertainment area. It just doesn't seem correct to me.
My question is, what is necessary for a subfloor for the hearth to lie on? I plan to build an alcove, and wanted one solid natural stone for the stove to sit on, but the weight of the stove, and the natural stone(granite) worries me. On top of that, what is a proper base for all of this to sit on? Underneath the plywood is 2x8 joists I believe. Is there anything special as far as thinset, or epoxy or anything like that required to hold the natural stone base down on the flooring or can I simply use it's own weight as a base as it will probably be 200lbs alone?
The fireplace store wants $100 just to come take a look at it the job, but I wanted to install everything myself. They told me over the phone most people average around $6000 all in. I'm pretty damn handy, but I've never installed one of these before and obviously I don't want to screw this up. I can't really afford $6000 at the moment though, and I need this done soon.
Last edited by a moderator: