I've been researching a lot recently. I've posted a few things. I'm trying to decide on a freestanding stove that will work in my fireplace without heavy modifications. I at first dismissed inserts as a heating source. But then I've seen people post that some of them that stick out 6-10 inches tend to radiate better than the flush mount, which makes sense. My question for you is, which would be a better set up for radiating heat (I do NOT want to use the blower, except at night):
- PE Alderlea T5 Insert, or any other insert that protrudes from the fireplace face 6-10 inches (Regency Hi2450, BK Ashford 25, etc...)
-PE Alderlea (Free standing stove) T5 installed IN the fireplace, which would leave about 11 " of the stove in front of the fireplace. (Or any stove that you can fit in my fireplace and have half of it sticking out; though it has to meet my cleaning requirements mentioned below).
-My entire goal is to heat my house without a blower (except when its 0 out then I suppose I'll have to use a blower). For example during power outages.
-I need to be able to clean the chimney without moving the stove. So that means the stove has the ability to be opened in a way to get a soot eater (or similar flex or rotary cleaning device) through the front, through the 90 degree elbow or tee, then into the stainless steel liner. It would also be nice if I am able to reach around the stove and remove the cleanout cap from the tee instead of going through the stove, though this would require a smaller stove, or widening my fireplace opening.
My house size is 1550 sq ft. But the areas I expect to heat are 1200 sq ft. Two upstairs bedrooms heat easily as the stove sits in the living room and we have cathedral ceilings. Its a cabin, so its kind of a loft area in the hallway on the 2nd floor. They heat EASILY. Obviously, the living room will be heated, as well as a fairly open floor plan to the dining/kitchen area.
I absolutely hate the background drum of fans blowing. At night while we're sleeping its no big deal, but while I'm in the space, its just more noise. We have 4 active young boys and they produce enough noise 10 times over.
If I can,
I would rather have
a freestander that is hearth mounted with a rear vent flue. I'd prefer a situation similar to the stove in the picture. Rear vent to a 90 degree elbow or tee. I'm eyeing a few stoves: VC Dauntless, Jotul F500 V3 Oslo, and the Hearthstone Shelburne. All 3 of those stoves I should be able to mount that way. However, an estimator is coming out in a week to verify what will work. I have a bad feeling that they'll only recommend inserts.

I appreciate your incite.
I'm so tired of researching and reading, I feel like my brain is mush. I assume its fairly costly to renovate a fireplace and hearth?
EDIT: If a freestanding stove is installed in a fireplace recess such as mine, where nearly half the stove (or more) is inside the fireplace, would it radiate a decent amount of heat? Or at that point does it make more sense to install a insert?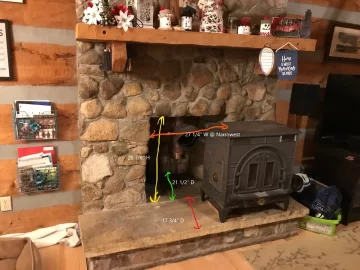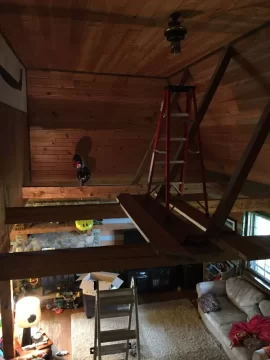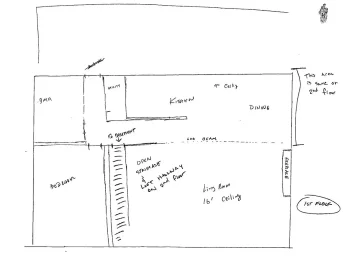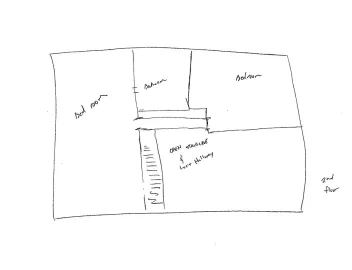 Last edited: