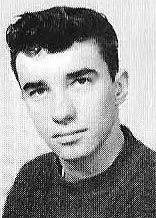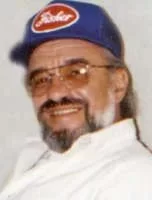 Birth:
Aug. 9, 1941
Eugene
Lane County
Oregon, USA
Death: Mar. 21, 2013
Lane County
Oregon, USA
—Register-Guard
Eugene, Oregon
April 7, 2013
Robert "Bobby" Fisher
1941 - 2013
Robert "Bobby" Fisher was a lifelong resident of the Springfield area. He passed away on March 21st, 2013 at the age of 71 due to cancer.
He was born on August 9th, 1941 in Eugene, OR to Baxter and Ann Fisher. He married Carol Ann McGowan on September 8th, 1972 in Eugene, OR.
He invented the Fisher Stove and opened up Fisher Stove Works. He served in the National Guard. Other careers included: a millwright, fabricator, welder, entrepreneur, a barber, a logger, and a lifelong farmer.
Survivors include the love of his life, Carol Fisher. He has three kids. A son, Jesse Fisher, and two daughters, Tammy Fisher and Kelly Giffen, all of Springfield. He has two siblings, Donny and Delores, both of Springfield. He has 8 grandchildren and 6 great-grandchildren.
His interests include: being the president of the Camp Creek Tractor Club, collecting tractors, guns, and cars. He had a passion for meeting people and sharing stories and laughs. He was in his element when he was in the midst of his many on-going projects. He loved taking long Kubota drives with his wife, Carol, and his dog, Monkey.
There was a private Celebration of Life that was held on March 26th, 2013. There will be an honorary tractor parade and gathering for friends, family, and community in August of 2013.
Family links:
Parents:
Baxter Fisher (1904 - 1981)
Ann Fisher (1911 - 1992)
Burial:
Springfield Memorial Gardens
Springfield
Lane County
Oregon, USA
Created by: Karen K.
Record added: Apr 07, 2013
Find A Grave Memorial# 107955096
http://www.findagrave.com/cgi-bin/fg.cgi?page=gr&GRid=107955096