Hello! I seek your honest opinion on if our fireplace is still safe to use or not. Please look at these pictures. I'll be very grateful to get unbiased information from people who are not hoping to make a sale!
This is what I know:
It's an old prefab unit, likely "Majestic" brand—label not readable, with a double wall metal flue pipe.
This little gap in the pictures is located literally 50% up the chimney.
Our chimney flue goes straight up through the second floor (previously an attic). The pipe sticks out on the roof.
The cap/cover/etc at top are in great condition (we had it replaced a few years ago).
Obtain chimney inspection and cleaning every year/two years (after a full face cord is burned) for past 11 years.
Between 2021 and 2023, a "gap/kink" has developed in one small spot of the double walled liner. Just discovered a couple weeks ago during inspection. It is unknown (impossible to tell) if the outer wall of the liner has a gap, or if it's only the inner liner.
I burn all-oak, kiln dried, because I've been told that's the cleanest.
House is 1887 wood frame workman's cottage, aluminum siding. (No brick).
Three fireplace contractors have told us that it cannot be repaired; it can only be replaced.
Replacement is vastly expensive, even cost prohibitive for us.
I love the fireplace; my favorite part of the home. It is not used for heat, but it is used often for pleasure.
We plan to live here just three more years, and we know we will not get our $ back if we replace this. The phase one quotes are very high (remove old unit; replace with new unit; drywall), and that's not even including the "finishing" part of it. It would require a new mantel and new hearth to meet code.
This is what I'm asking:
Is this urgently unsafe, or is this gap so small that it's not likely to cause a build up in the cooling chamber? (Which I guess is the outer wall of the pipe?)
If this is potentially unsafe, then to what level? Is it that we might get smoke coming back into our home? (Which we could then put out the fire and not burn anymore). OR is it that we could literally start a house fire?
Would there be any warning signs prior to us burning our house down if we continue to use this unit?
I would like to burn for one more season, using the oak kiln-dried, and making small fires.
The files I'm attaching include the "new" gap, along with the pictures from 2021 that show the roof condition etc.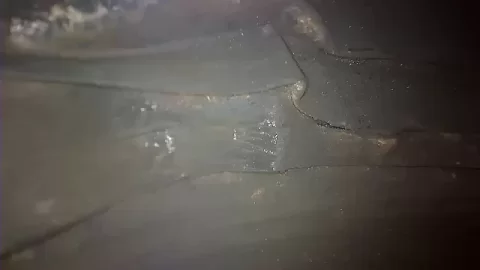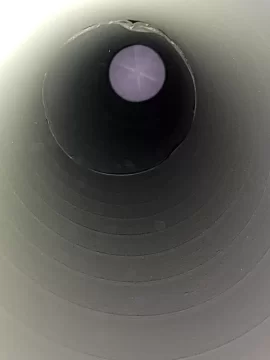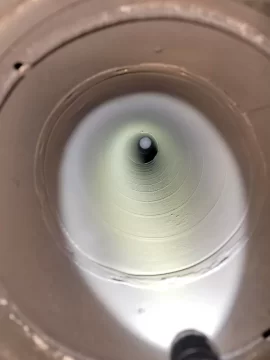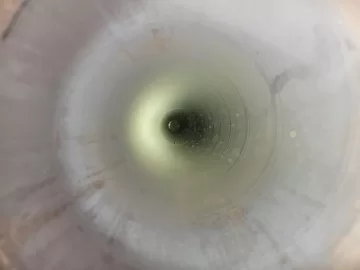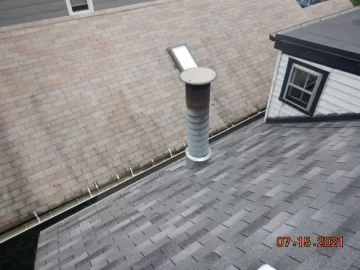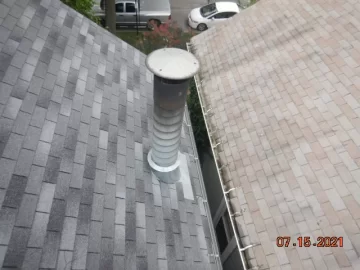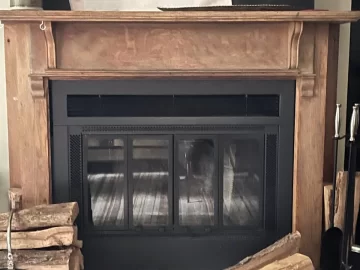 Last edited: