Distinct from design/ build. I already have a design/ build thread here for the solar cord wood kilns I am running:
https://www.hearth.com/talk/threads/experimental-passive-solar-wood-kilns.149388/
What I would like to do in this thread is figure out how to run the fool things with out dragging all the build data back and forth off the hard drive in the hearth.com server.
Here is my passive solar "load one". It is 1.8 cords of dead standing fire killed spruce that meters 22-28%MC per handheld gizmo.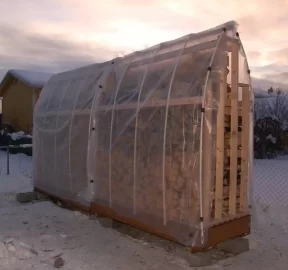 The kiln is my module one and module two end to end, each 42x96", total foot print 42x192". Long axis is almost perfect N-S. I overlapped the plastic sheeting in the middle to create what I hope is one convective unit.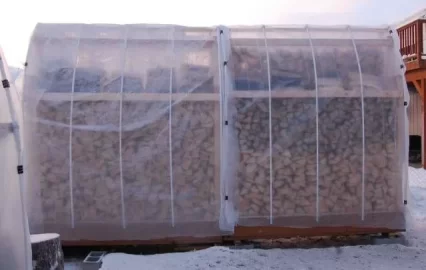 The unit is open at the north end for now (qv) and closed at the south end thus: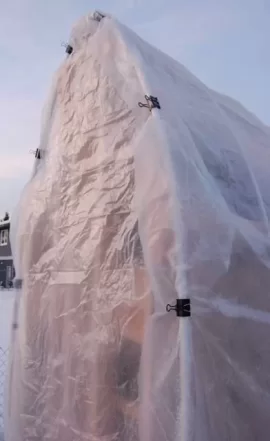 Realistically I can expect (without benefit of passive solar) to have this "load one" down to 12-16%MC around June first. I would like to sell it ASAP when it is down under 16%MC, refill with green wood and see how fast I can get that dry with part of the summer already gone. It will be what it will be.
Last edited by a moderator: