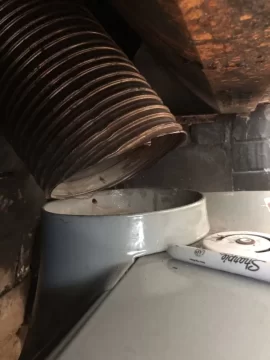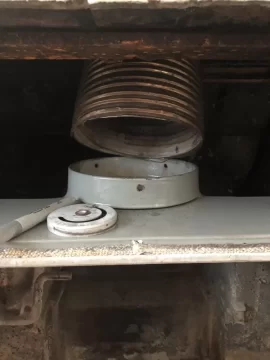 Last yr I used my intrepid I to heat our 950 sq ft home. We've extensively renovated adding 1000 sq/ft. And 2nd floor.
I don't expect the stove to heat entirely but I think it will supplement nicely. Not realizing the advantages to top loading, I purposely pushed the stove deep into the masonry chimney, ran 6" liner and connected via a stainless collar that fit into liner and stove.
I'd like to pull the stove further into room, problem is the liner is already against the cast iron flue assembly. I don't wanna cut a big chunk outta the 1930 iron. I think the lintel? Is one big piece. I ordered a 30 degree elbow from Rockford, angle was off and really thin gauge. I cut a stainless collar and made a rough template. Waiting on friend to get the correct tungsten to weld stainless. Any thoughts from experts.
I did try exhausting out the back, then stove to too far forward
Last edited by a moderator: