We have been discussing the EV revolution a bit around here lately, and talking about issues around charging infrastructure, grid reliability and mineral availability.
Several outfits do large modeling efforts to generate forecasts. Not unlike the old Exxon 'World Energy Outlooks' that always featured fossil demand increasing until 2100. LOL.
One of these is Bloomberg New Energy Finance (BNEF). They dropped a nice report on the rise of EVs. The executive summary is free. It does ask you for your contact info to access parts of the slide deck, but I think you can enter garbage into the form and it will take it.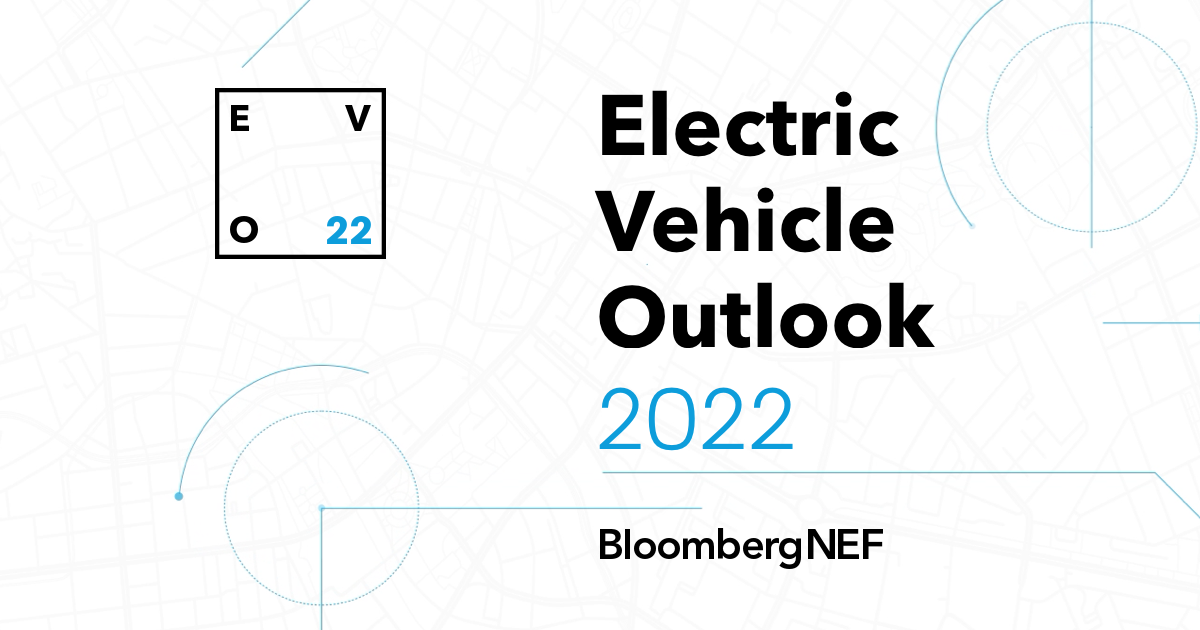 The Electric Vehicle Outlook is our annual long-term publication looking at how electrification, shared mobility, autonomous driving and other factors will impact road transport in the coming decades.

about.bnef.com
Scroll down to the bottom for the slide deck.
What did I learn?
Past:
-- Production of new ICE vehicles peaked globally in 2017 (!!) and is now in 'terminal decline'.
Current (2022):
-- EVs are 9% share of new passenger car sales on a global basis. There are 16M on the road, about 1.5 % of cars in service. Note: less than 20% of these vehicles have a Tesla badge.
-- EVs are 44% share of new bus sales on a global basis. There are 680,000 on the road. This is 18% of in service buses globally.
-- EVs are 42% of 2 and 3 wheeled vehicles sold globally. There are 250M in service (!!). 40% of in service 3-wheelers in India are already EVs.
-- For EV cars, China and the EU's EV adoption curves (similar) are about ~4 years ahead of the US, Canada and S. Korea (who are similar). Driven by their heavier subsidies.
-- Japan and Australia are about 3 years behind the US/Canada/Korea. This might be why Toyota/Honda are laggards on EV offerings, or those companies being laggards could explain the slower adoption curves.
-- EVs currently offset 1.5 M barrels of oil per day. Of this, most is due to 2/3 wheelers. EV cars only offset about 200,000 Barrels a day currently.
-- Global oil demand from passenger cars, buses and 2/3 wheelers has already peaked... commercial vehicles are propping up demand.
Forecast (before 2030):
-- EV cars are expected to reach 40% of new sales in China/EU in 2025. The 40% figure in the US/Canada/Korea is predicted for 2029.
-- Peak demand for gasoline/oil for global road transport is projected to form a broad peak in 2027/2028, using conservative estimates for commercial vehicle adoption.
-- High mineral costs due to surging demand will likely push the cost parity between EVs and ICE vehicles to the late 2020s, versus early 2020s as predicted earlier. Note: this is being factored into all forecasts.
Forecast (after 2030):
-- Complete electrification of road transport will NOT occur by 2050 with current incentives.
-- In a business as usual (BAU) model (assume market forces and current incentives continue but are not expanded), global oil demand for road transport falls from 44 M barrels/day to 34 M barrels/day by 2040 and 21 M barrels/day by 2050.
-- The BAU model predicts that EVs increase global electricity demand by 3% in 2030, 10% in 2040 and 15% in 2050.
-- Complete electrification of road transport would require slightly more than currently estimated global reserves of Lithium, assuming no recycling and current battery chemistry formulations. The situation for Cobalt is only slightly better.
-- Assuming recycling and newer battery formulations, complete electrification of road transport needs about 40% of currently known Lithium reserves and 20% of Cobalt reserves. Of course, more minerals are usually found when demands occurs, but development takes more than a decade.
-- Complete electrification would increase 2050 grid loads by only 21%.
Bonus: For a survey of the green energy and EV mineral issue, Dave Roberts has a post (or a podcast if you prefer):
For the second post in my clean-energy minerals series, I take a somewhat technical detour into specifics. To wit: which technologies use which minerals, and which mineral markets are expected to grow most? (Spoiler: bet big on aluminum and graphite.)

www.volts.wtf
Last edited: