Good afternoon everyone - I've searched for recent threads on this issue but no luck.
We have an arched fireplace opening and would really like to put in a wood-burning insert. It's important to us that we preserve the arch of the fireplace, but having no luck (especially recently) finding an insert with a surround to match the arch. Have any of you had this issue and found a solution? Any particular models of inserts you'd recommend? It's a pretty big firebox - I don't have the measurements on hand, but I'd say it's at least 26 inches across and 24 bottom to top.
In the alternative, can you recommend a fabricator of glass fireplace doors?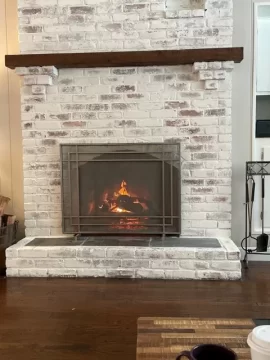 Last edited by a moderator: