We recently were given an air compressor for free. It's been a good little compressor but it has had its moments.
A few days ago we were using it and it began to struggle to reach pressure to the point where it stalled and no longer would turn over. After looking at it again a week later the compressor fired right back up with no complaint and got the tank back up to125 psi. We were concerned that a lack of maintenance may have lead to it seizing. This doesn't seem to be the issue as the compressor can be turned by hand pretty easily. I am now suspecting that the motor may need to be looked at. I have been reading that the capacitors can go bad and may be in need of being replaced. Actually more notably, we were naively running the compressor off of an relatively thin gauged extension cord. This may be the real issue. Feel free to make suggestions I'm all ears.
Also while looking the compressor over and observing how it works I came across a line that runs from the base of the control box and delivers main tank air to the top of the cylinders of the pump. There is a ball valve present as well so its been running with line off. I have tried digging around for a manual that names this line but haven't been successful in my search yet. I was curious if there may be a knowledgeable person that could explain its purpose. I have attached an image with the line circled as well.
Link to the compressor:
https://www.aircompressorsdirect.com/Jenny-K15A-8P-DCS-Air-Compressor/p3825.html?new_bottom=1&utm_term=0catch3825&gclid=CjwKCAiAi_D_BRApEiwASslbJmP4V9_z2GNS4Fo8Xp2EZlqk_5gENCohiVerp63DSweAAjMj0jONBoCLkgQAvD_BwE
Many thanks.
After looking closer at the other forums to post in I realized that this isn't likely the correct one. After looking into how to delete a thread it appears I am unable to? If a moderator would like to move my post to the correct
thread (such as
DIY and General non-hearth advice
?) please feel free to.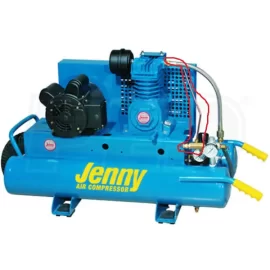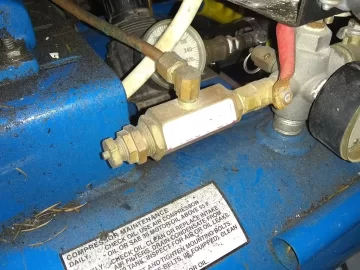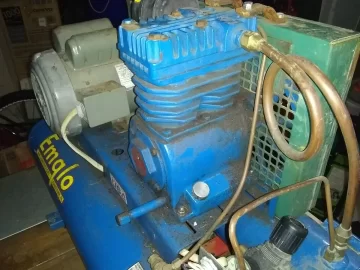 Last edited: