Had originally posted here when discussing smoke smell through the walls into an upstairs cabinet containing a wall opening:
https://www.hearth.com/talk/threads/what-to-use-to-fill-a-gap-between-lintel-and-marble-tile-facing.185416/
However, we had an inspection that apparently showed cracks in the smoke chamber's mortar (which was apparently non-ceramic, normal mortar). They have recommended parging with ceramic mortar for $900. Have attached a picture.
Would a crack appearing in a smoke chamber have an audible "pop" noise that happened one time? Thanks.
And do these cracks explain smoke smell spreading to that extent?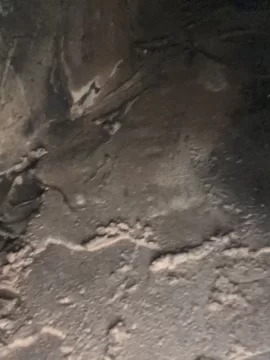 Last edited: