Hi all I've been a quiet studious reader of Hearth for about the past 6 months. I bought my Avalon AGP Insert in Sept of 2014 (although the Man. Date is 12/2013) from The Stove Shoppe in Windham,NH. They were cheaper than my closest dealer in CT by $400 due to a sale they were having (not just tax). My closest CT dealer is one I was uncomfortable dealing with due to a long list of bad reviews both online and in word of mouth. Just for hahas the next closest were about $400 over them. Things went well for the most part finding out the ins and outs of the pellet stove game. I bought 3 tons actually before the stove (1)Vermont Premium (great)and (2) North American from Lowe's thinking they were all disappearing (bad ash but they work, lesson learned).
About a month after I connected an appropriate Ace/Lux millivolt thermostat in December and about a month later the stove just started randomly, but eventually shutting down in T-stat mode. I had it on the mode which doesn't go off, just to low to wait for a call for heat. I got busy so I left it in manual mode a week or two. Called NH dealer who said the stove just needs a good cleaning. Problem is I read the manual slightly wrong and was doing the monthly cleaning plus some every 3-7 days or so as the ash pan required. Mini vac tip attachments, washing panels in the sink, vaccuming everywhere i could brush and reach. I also pulled out the stove about once a month and brushed and vacuumed combustion and convection blower impellers and down the horizontal and vertical exhausts, even knocked out the liner pipe and checked cleaned the flow switch nipple . This stove was kept whistle clean.
Eventually I called the local place come out for service (9 days later). They came out, but brought a bunch of wrong replacement parts for older kinds of Avalon stoves even though they were sure about taking down all my info and model when I made my appointment. Service guy said they couldn't take care of me anyway with any warranty claims because those are handled through your dealer you bought from. So at the very minimum i was going to pay $190 diag. plus the cost of any part. So much for parts and labor. He started talking about pellets and how the manufacturer only recommends Energex or Purcell pellets and that is what i should burn. (of course the dealer has them) I almost openly laughed at this point. Wonder what the wood stove folks would say if a manufacturer recommended a certain tree. The guy seemed to think it was the control board with zero diagnosis or examination and tried to talk me into a 10+ year old design control board he was sent with in error for over $300 I decided then after a quick surprisingly receptive call to NH and request to call back Monday and no problem etc, I paid his $50 trip charge and helped him to the door. I thought I'll be ok Monday. He didn't seem to be an expert on my stove even though one has run nonstop in their showroom for 6 months minimum and they have every product made by Travis.
Looking further in the manual it does say the stove will shutdown in my red flashing light only fashion due to failed comb. blower, pressure switch or push auger.An old Travis pellet stove troubleshooting guide kind of says it can be the control board but everything else works including t-stat until it shuts off I also found out through watching the stove if i catch it shutting down i can just press start then t-stat and all continues well for another "while" maybe hours until it wants to shut down again. The stove seems to shut down in t-stat anywhere from an hour to half a day or more. Also when it shuts down the push auger is still running so the shutdown originates from somewhere which shuts down the metering motor or HRD. Called NH and the attitude when straight from happy to what do you want from me? I stated my case to which i was told how do we know its not your thermostat I can't just go throwing parts at an issue without knowing what is the cause. I said ok i'll do my part, make a jumper, actually i made a t-stat wire to reach my couch where i could act as the call for heat setting my phone timer to alarm for 30 min intervals to connect or separate the wires. at some point the stove shut down again. So its not the thermostat. I also told them that day on the phone the push auger also has an oil leak ending up on the bracket and the bottom pan of the stove. He told me that happens, sometimes they are overfilled at the factory. (idk if I believe this, sounds like bullshit)
So to this point i have called service which has failed and my dealer which has been "defensive" . Surprisingly twice in 3 days the stove shut off in manual mode but not ever before or after, that was about a week and a half ago. I've read on here about bad push motors and when i purchased this stove i mentioned it to which they said that had been taken care of. I don't know how when this was packed tight in a crate. Maybe at the factory? Idk I doubt it. Finally the motor number in my stove is not the one advertised for AGP stoves (even going by the motor manufactures part number) now various places online so I doubt it was taken care of. I found a video on vimeo last week my googling "agp troubleshooting guide" or something like that. Don't know what camano is but its the one.This video ruled out the snapdiscs and was informative. it said if the push auger ever stops it will kill the meterer/HRD and the stove It should be front and center on anybody's site who sells these stoves.
I was going to e-mail Travis to check on overfilled motors or where to go from here. Anyway my rants over. I'm just dissatisfied and at my wits end short of buying my own motor which at $140 might be best but the damn thing's under warranty and i've owned this for 5 months tomorrow. Good stove I think , but dealers haven't been so great. bought my truck an hour and a half away, no problem at all finding people who want to service it ( although I do all my own work lol) A lot of smart people on this site no doubt you guys have an answer Thanks and sorry for being so wordy, just had to get the whole story out there. 4 pics of stove and motor/leak below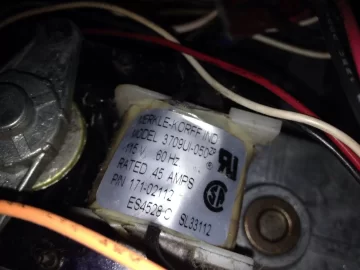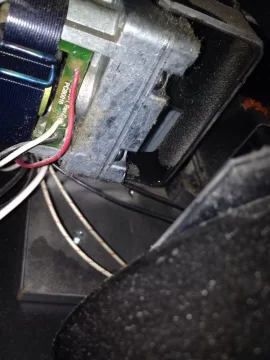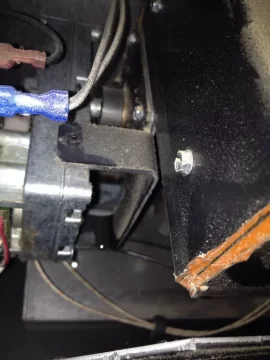 Last edited by a moderator: